Frame Your Business for Success with Lumber Business Financing
Find Out How Much Cash Your Business Could Receive

Strengthen Your Lumber Business with the Right Loan
Timber, lumber, and wood production are vital components of many products. As the owner of a lumber business, you know how important it is to make supply meet demand. So what happens if important lumber yard equipment such as a circular sawmill breaks down or one of your trucks is need of repair? Using lumber business financing can help you quickly get your wood production back at full capacity. Lumber business financing can help you cover immediate costs and bridge cash flow gaps caused by equipment repairs and unexpected expenses related to your lumber yard.
Lumber Industry Overview
Although the lumber industry faces strict regulations, there has been consistent growth since the 2008 recession. In late 2017, the U.S. government set tariffs on lumber imported from Canada. Additionally, tree diseases have affected many lumber yards in Canada, causing a large decline in supply. As a result, many U.S. lumber yards have increased their prices and production quantities to meet the rising demand. Unfortunately, many lumber businesses lack the capital needed to keep up with inventory and equipment purchases. These financial problems affect lumber business owners' ability to operate and grow their business.
Lumber business financing can be used to take advantage of new opportunities, hire staff, and purchase business equipment and supplies.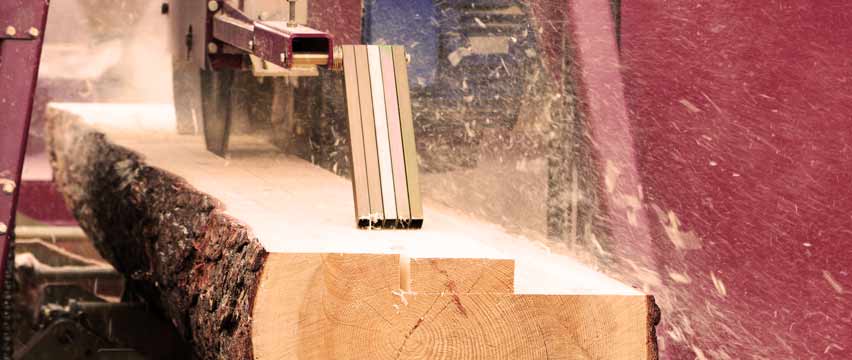 Grow Your Business with Lumber Business Financing
At QuickBridge, we make accessing capital for your lumber yard business easy. Our lumber business financing options are easy to qualify for and can be used towards almost any business need. Stumped on how you might use your lumber business loans? Here are some ways you can get the most use out of your funds:
Branch Out with New Employees
Labor-intensive industries, whether it's a growing construction business or a busy lumber yard, are physically taxing. You can decrease your employees' workloads by hiring additional staff members. Having more employees can help increase production and improve safety on the job. Working capital from lumber business financing can be used to train and pay workers, which can lead to higher profits.
Retaining solid workers is just as important as attracting new ones. You can keep strong employees on your staff by offering employee benefits. You might consider increasing their pay or permitting them extra break and vacation time. Lumber business loans grant you extra funding, so you don't have to reach far into your pockets to keep your staff content.
Maintain and Update Your Business Equipment
Your employees and customers rely on you to stock up on sturdy, maintained machinery to keep business booming and worksites safe. According to the U.S. Bureau of Labor Statistics, there was an average of 3.1 workplace injuries per 100 workers in the forestry and logging sector in 2017. In the end, financial losses caused by on-the-job injuries could cost more than the upfront expense of new equipment. Providing your employees with safe equipment helps keep them out of harm's way.
Lumber business financing can be used to purchase new tools, make equipment repairs, and maintain current hardware. You will need to make sure all forklifts, saws, pallet jacks, and storage racks are in decent shape to keep your revenue on the rise. If you handle your own lumber delivery, keep your trucks and other large-scale vehicles running with cash for gas and maintenance.
Expand Your Business Space
If you plan on growing your wood supply, you'll want a larger property to store your lumber. With lumber business loans, you can purchase or lease extra warehouse space or build onto your current storage facility. Lumber business financing can help you renovate and grow your production space.
Small Business Loans For Your Lumber Yard Business:
Wood Cutting Equipment
Storage and Warehouse Fees
Employee Payroll
Unexpected Bills
Taxes
& Much More ...
There is a variety of small business loan options available to lumber yards and wood companies. One option is to reach out to investors, who can lend you money in exchange for a stake in your company. Although, there are plenty of problems you can face if you decide to pursue this route. For example, you might have trouble finding investors with the cash supply needed to fund your lumber business financing efforts. Also, giving up a percentage of your profits isn't ideal. Not only that, but investors can require that you consult with them before making any business moves, like buying new equipment or adding staff members.
Another option is to seek lumber business financing from a traditional lender. However, banks are restrictive with their lending practices and are reluctant to loosen loan terms for small businesses. Instead, consider an alternative lender. Alternative lenders are able to provide you with fast cash and quick approval rates so you can cover immediate expenses.
With QuickBridge, small business owners get a straightforward application process with minimal paperwork, fast decisions, and funds in as little as 24 hours if you are approved. Don't miss out on the chance to grow your business. Contact us today to get started.
Related Industry Financing Resources