Emergency Business Loans for Unforeseeable Events
Find Out How Much Cash Your Business Could Receive

Keeping Your Organization Safe with Quick Access to Funding
Owning a small business requires you to stay on your toes during strong quarters and even when disaster strikes. Whether it's man-made or natural, an emergency event can be costly for your small business. According to ready.gov, power outages cost the U.S. economy an upwards of $55 billion annually. There are a number of reasons why you might need an emergency business loan. Emergency business loans can save the day when you need quick access to working capital. No matter how big or small a disaster you've experienced, an alternative lender like QuickBridge can offer assistance. Find out how you can secure a small business loan for an emergency and how to use this funding.
The Best Source for Emergency Business Loans
When you're in need of small business loans for an emergency, there are few places to turn. Among large banks, the Small Business Administration (SBA), and online lenders, there are hundreds of places that offer emergency business loans. However, when you need fast access to cash, there's one major source you should turn to: alternative lenders.
While traditional bank loans and SBA loans can be a big help, they aren't the best option for emergency business loans. Their lengthy applications can hinder you from getting working capital fast. In an emergency, you don't have time to wait weeks while these lenders process your loan. In addition, these two major types of lenders typically have higher rejection rates – especially if you have less-than-perfect credit. According to Small Business Chron, business owners with a credit score lower than 640 have trouble getting a loan from a large bank. What's more, Entrepreneur found that banks typically only approve businesses for loans when they have been operating for more than two years. This means that even after you've been through the lengthy application process, you still may not secure funding to keep your business afloat.
Even though banks and the SBA can be helpful sources for small business financing, they aren't always the right choice for emergency business loans.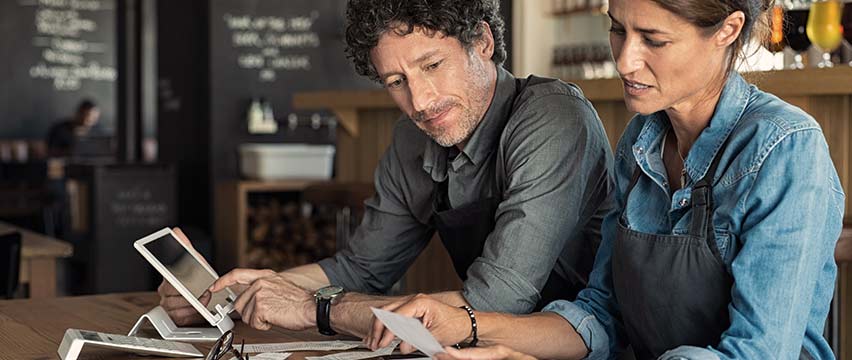 Emergency Business Loans from Alternative Lenders
When you need cash for your business quickly, it's a good idea to apply for short-term financing from an alternative lender. These services offer plenty of benefits you can't expect from mainstream lenders. Some of the major perks of working with an alternative lender to get emergency business loans include:
Flexible use of spending: Use your financing as you see fit. This differs from SBA rules, which typically allow for less autonomy in how you can spend the funds.
Fast loan decisions: Alternative lenders have much faster application processes for emergency business loans, with minimal paperwork. If approved, you can expect to receive your emergency business loan in as little as a day. When your business is handling a crisis, this fast access to funding can keep your business afloat.
Keep in mind that not all alternative lenders work the same way. Some offer a one-size-fits-most loan amount and term that might not be right for your current need. In addition, some online lenders heavily automate the loan process. This might be disappointing if need consulting and business insight, especially with loans for a business emergency. The key is to find an alternative lender that makes the process swift and maintains a high level of personalized service.
Why Choose QuickBridge for Emergency Business Financing?
  Simple application process
  Business loans of up to $500K
  Receive funds within days
  No hidden fees
  Early payoff discounts
  Flexible loan term options
How You Might Spend Emergency Business Loans
There are plenty of ways you might spend your emergency business loans. Regardless of the bind you're in, at QuickBridge we offer fast access to small business loans without the hassle. We take the time to provide you with crucial insight and advice on how you might spend your emergency business loans. Typically, when you are facing a problem in your business or simply can't keep up with a sudden influx in demand, you'll know how you must spend this cash. But if you aren't sure what areas of your business you should invest in, the professionals at QuickBridge can offer guidance. QuickBridge can help you choose the right financing for your emergency. Here are some popular ways you can spend alternative loans for business emergencies:

Replace Products
After disaster strikes, you might lose valuable inventory materials. If a natural disaster, fire, flood, or other catastrophe wiped out your supply, you should look into emergency
inventory financing
, which can help you quickly restock your supply without cutting into your savings.

Repair Damage
Emergency situations can wreak havoc on your business, creating damages to the interior or exterior of your property. You can use emergency business loans to tackle these costly repairs without cutting into your bottom line.