Cultivate Your Farm with Agriculture Business Loans
Find Out How Much Cash Your Business Could Receive

Planting the Financial Seed for Farming Success
Owning an agricultural business comes with many rewards and endless opportunities. However, it also requires hard work and a strong need for capital. Agriculture business loans can help you invest in your business and keep up with market trends.
Running a successful business in the agriculture sector is more complex than meets the eye. Agricultural financing can help you get to the root of any issues that arise, from cash flow fluctuations to broken equipment. Additionally, there are plenty of resources for business owners in the agriculture industry, such as the U.S. Department of Agriculture. While the USDA helps entrepreneurs get their businesses started, they may not provide the support you need once your business is established. This is where agriculture business loans can help.
How Do Agricultural Loans Work?
When you need access to cash to grow your business or keep up with increased food demands, you can turn to agriculture business loans. Farming related business loans from alternative lenders are easy to qualify for and can be used to help your farm run more efficiently. You can choose to put this funding aside for emergency spending or allocate it towards immediate business expenses.
You might decide to use agriculture business loans for your cattle ranch operation or poultry farm to deal with cash flow shortages. Or maybe you would utilize the cash for bridge gap financing, which would cover basic expenses while you wait for additional funding. Nevertheless, agriculture business loans provides you the flexibility to use the funds for any business related expense your farm incurs.
The Flexibility of Agriculture Business Loans
With several expenses and steady competition, there are plenty of ways you might decide to spend your agricultural financing. Here are some common uses for agriculture business loans:
Stay Equipped
Having access to quality, top of the line equipment is essential to growing and improving your business. However, these new pieces of equipment come with hefty price tags. Business equipment financing can be used to purchase the equipment and tools needed to ensure safe and efficient completion of tasks. You might use this loan to purchase tractors, machine harvesters, or sprayers.
Hire Employees
If you've projected a rise in demand, you may need to bring more staff members on board to increase production quantities. Having more employees on the farm leads to more output and an increase in revenue. You can use agriculture business loans to train new, qualified workers or increase the wages of current employees to enhance performance.
Expand Your Land
As demand rises, you might decide to acquire new agricultural real estate. More space allows for more room for crops, livestock, and necessary supplies for cultivation. Business expansion loans help you purchase the land you need to build a great farm.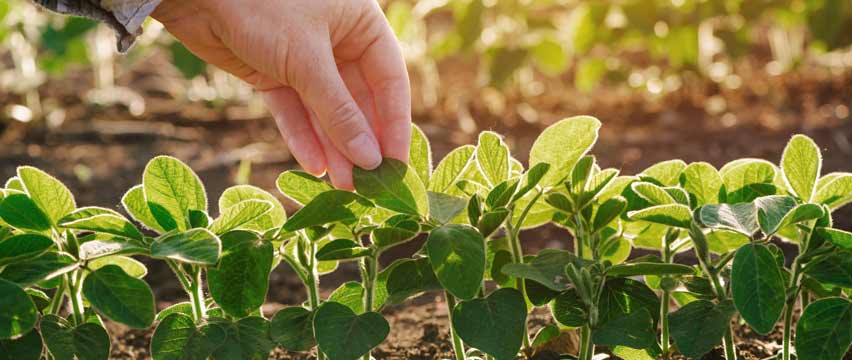 Reap the Fruits of Your Labor with Agriculture Business Loans
When your small business needs fast access to cash, consider partnering with an alternative lender. Unlike large-scale banks, alternative lenders work to simplify the loan application and approval process. If you'd like to work with a respected name in alternative lending, considering securing agriculture business loans from QuickBridge. What makes us stand out from the herd?
High Approval Rates
You might be worried that you won't be approved for a loan due to poor credit or inconsistent cash flow. While big banks may reject you based on these factors, alternative lenders are less strict when reviewing loan candidates. At QuickBridge, we are more forgiving of low credit scores, past bankruptcies, and other factors that may prevent you from qualifying for agriculture business loans.
Fast Access to Cash
When applying for agriculture business loans through a large bank, you are likely to experience an approval waiting period between 60 and 90 days. If you apply for financing through QuickBridge, you can have access to cash within 24 hours. We understand that your business needs are timely and often require immediate access to cash.
Minimal Paperwork
Alternative lenders typically do not require as much business and financial information from applicants. QuickBridge is no exception.
At QuickBridge, we have experience in providing agriculture business loans to individuals working in the farming sector. Perhaps you need access to dairy farming loans to keep up with rising demand for milk products. Or maybe you are looking for financing specific to your farming location, such as California business loans. We can help you and your farm prosper by providing easy access to the working capital needed to grow your operation.