Beauty Salon Loans for the Beauty Parlor Industry
Find Out How Much Cash Your Business Could Receive
Staying a Cut Above the Competition
Having ample cash flow is an important piece of running a successful business in the beauty industry. Beauty salon loans are an effective way to keep up with demand for new services, grow your client base, or simply keep the lights on in periods of slowness. Whether you run a hair cutting or nail manicure business, beauty salon loans are a great way to fund your capital needs.
A Growing Need for Beauty Salon Loans
According to research from IBISWorld, the U.S. market for hair and nail salon services has grown significantly in the past five years. IBISWorld believes this growth will fuel the salon industry's ongoing expansion. Competition will likely increase as new players emerge to take advantage of the sector's stable revenue opportunities. As such, beauty salon loans along with strategic equipment financing can help established hair and nail salon businesses stay on top.
Total annual revenues in the sector are expected to reach $60 billion in 2018. Across the country, there are more than 1.3 million hair and nail salon businesses. Researchers expect the sector to continue expanding over the next five years, with a few factors driving growth. These include:
Low-cost marketing opportunities via social media
High consumer interest in emerging products and services
Rising disposable incomes leading to more spending on beauty-related services
Beauty salon loans help businesses keep pace with these industry changes.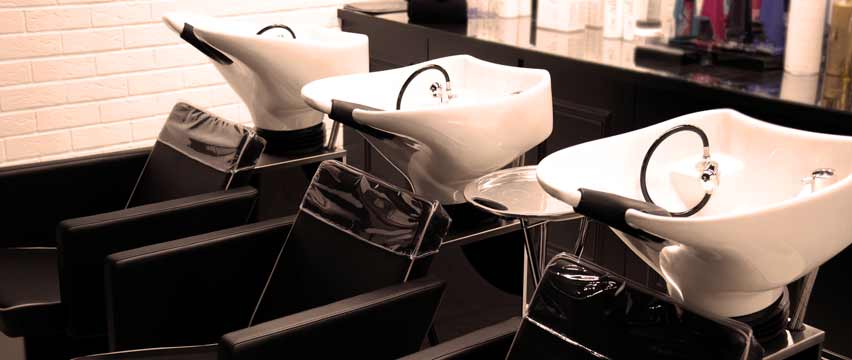 Key Types of Small Business Loans for Beauty Salons
Beauty salons require working capital to keep their operations running smoothly. But finding the right amount and type of capital is key. With this in mind, the following beauty salon loans are noteworthy ideal types of small business financing:
Equipment loans: New equipment types, ranging from full-service spa chairs to supersonic hair dryers, are essential to expanding services and satisfying customers. These items go through a great deal of day-to-day wear and tear, leading to frequent new purchases. Obtaining funding to update or replace equipment can help you adjust your services and create growth opportunities.
Working capital loans: The day-to-day expense of running a beauty salon doesn't stop, even if you experience a cash flow shortfall. Working capital loans can help you cover any business need that arises, whether you need to cover rent or payroll, or purchase inventory.
Unsecured loans: With the beauty salon industry experiencing consistent growth, there is a need for capital. But often, these businesses don't have collateral to get approved for certain business loans. Thankfully, unsecured loans are available to help fund projects, open a new location, or purchase equipment. The main advantage of unsecured loans is the lack of collateral required to get approved. Typically, paperwork is minimal, and the application process is fast, which means money in your hand when you need it.
Small Business Loans to Finance Your Beauty Salon Business:
Location Expansions
Beauty Supplies
Salon Equipment
Employee Payroll
Unexpected Bills
& Much More ...
Financing a salon can be a frustrating process. But securing the right beauty salon loan can help you take advantage of growth opportunities and outshine your competition. At QuickBridge, we've built our lending models around small businesses. We know you have immediate needs, so we work hard to provide you with fast capital. We process applications for beauty salon loans in a matter of hours, not days or weeks. If approved, you can receive funds in as little as 24 hours. What's more, our loans are structured to give clients incredible freedom in how they use the funds. As a result, we offer flexibility that can be difficult to achieve via other lenders.
We provide the quality and service you deserve. Contact us today to boost your business growth.
Excellent
Based on 359 Reviews
Apr 05
Excellent customer service
Manuel Venegas was an amazing person to interact with. Very courteous and…
Ravi Rao
Feb 09
Process was seamless
Process was seamless and every individual was incredibly professional.
Bradley Grant
Jan 09
Fast
Fast, fair, and if you get Chris Botros as your lending specialist, actually fun.
Germain Holdings Inc
Oct 16
Very professional
Very professional and the money was in my account the next day.
Tearra