Business Operating Loans for Your Daily Expenses
Find Out How Much Cash Your Business Could Receive

Funding That's Essential for Cash Flow Stability
Business operating loans can provide supplementary working capital funding to help you grow your business and take advantage of new opportunities. Having an adequate amount of working capital is essential for small businesses' daily operations and expenses. Whether it's to even out cash flow from month-to-month or get back on your feet financially, business operating capital loans from QuickBridge meet these needs with ease.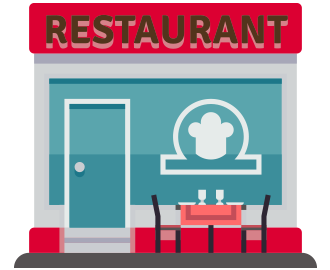 What are Business Operating Loans?
Operating capital, otherwise known as working capital, is the most fundamental component to a business's success. Working capital comprises all the cash on hand that can be used to pay routine expenses each day. Working capital may also involve valuable assets besides cash. However, since cash is the most liquid financial asset, most other forms of working capital cannot be easily used to pay expenses. A business operating loan provides additional funding which can be used to help finance the everyday operations of a company.
When to Use Small Business Operational Financing
Business operating loans present an effective way to convert non-liquid assets into cash. Every business is more valuable than the cash it has on hand. Value also comes from inventory, equipment, manufacturing goods, and much more. Business operating loans help to convert those non-liquid assets into cash.
By partnering with a lender like QuickBridge, small business owners can cover necessary expenses and meet their operational needs. Readily available working capital makes it much easier to maintain financial stability.
Uncertainty is a fact of life for many small businesses. Seasonal industries such as construction, retail, distribution, and several others tend to have a more difficult time financially planning for the long-term. Business operating loans help to provide a bridge gap type of financing between the sales cycle. Bills get paid on time, employees receive paychecks, and business operations stay on track.
Selecting the Right Funding for Your Needs
When looking for a working capital loan, it's important to thoroughly compare all your financing options. There are many lenders out there, but not all offer financing plans catered to small businesses. QuickBridge works directly with small business owners to help them obtain a working capital loan that fits their unique needs. Our application process is quick and if approved, you'll receive the funds in as little as 24 hours, leaving you with more time to put them to use.
Why Choose QuickBridge for Business Operating Loans?
  Simple application process
  Business loans of up to $500K
  Receive funds within days
  No hidden fees
  Early payoff discounts
  Flexible loan term options