Accelerate Growth with Business Marketing Loans
Find Out How Much Cash Your Business Could Receive

Funding for Gaining New Customers
Whether you just recently established your business, or you've been around for years, you should never stop trying to put your company's name and products in front of prospective customers. We understand business owners don't always know the most effective way to market their business. Plus it can be a challenge to know whether a certain tactic will be a good investment. Creating a good marketing plan is a great place to start, but it may require small business funding to act on those plans.
Business marketing loans from QuickBridge can help you implement new marketing strategies that can set your business growth in motion.
Finding Value with Advertising Business Loans
Business marketing loans provide companies with the ability to capitalize on new opportunities through paid promotions. This could be done through print or digital advertisements. As any business owner can attest, marketing and advertising your business can be expensive and time-consuming. It becomes even more challenging for businesses that lack working capital financing and must reallocate precious cash reserves to afford it.
Small business owners can use business marketing loans to market and advertise their products and services effectively, or hire someone who can. Use the funds to create a great marketing campaign that engages your target audience and gets the word out about your business. This can lead to a greater number of sales, a higher customer following, and increased profits.
For example, consider a competitive industry like real estate. By utilizing business marketing loans, an independent real estate agency can increase advertising efforts to the local audience they need to capture. If agents choose not to invest in marketing and advertising, it is much more difficult to develop the branding, messaging, and following needed to cut through their competition. As a result, this can lead to stagnant sales and poor growth.
Digital Marketing Business Loans Accelerate Growth
Business marketing loans aren't just for ads in print or TV. The internet and social media marketing campaigns offer businesses an effective way to reach a highly targeted audience, so ad dollars go further and have more of an impact.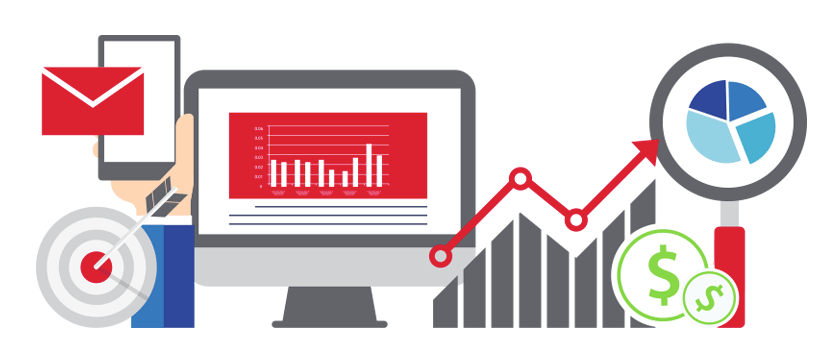 Digital marketing typically requires an upfront investment in tools that can help you mass communicate to customers and drive traffic, leads, and sales. For example, email marketing software services allow you to establish direct contact with your customers through a stream of scheduled, personalized messaging. You can then track your customers' engagement with data analytics tools. However, these services usually require a hefty monthly payment that will continue to increase as you add contacts. A business marketing loan could help you manage those costs as your company grows.
In addition, you could use business marketing loans to hire an individual contractor or business services firm to create and manage your digital marketing strategy. The funding can then be used to build an impressive website, promote your brand online, invest in marketing technology, and much more. Imagine what a social media strategy or digital marketing consultant could do for your business. The investment can increase sales, promote your brand, and build on past success. It's all possible with business marketing loans.
Why Choose QuickBridge For Business Advertising Loans?
  Simple application process
  Business loans of up to $500K
  Receive funds within days
  No hidden fees
  Early payoff discounts
  Flexible loan term options
Business Marketing Loans from QuickBridge
Marketing and advertising campaigns rely heavily on speed. The right campaign must be designed and executed at precisely the right moment to maximize results. Unfortunately, most small business budgets are not designed for that kind of swiftness.
QuickBridge offers unsecured financing solutions that are fast, efficient, and straightforward. Through business marketing loans, QuickBridge can get your marketing and advertising campaigns off the ground in a hurry. Additionally, the cash can also be used to invest in advanced marketing analytics or dedicated experts that can supercharge your marketing campaign results.
Don't put your business marketing and growth plans on hold. Reach out to QuickBridge for more information about business marketing loans today.