Securing Minority Owned Business Loans
Find Out How Much Cash Your Business Could Receive

Minority Businesses are a Fast Growing Business Segment
You might be interested in minority owned business loans if you're planning on growing your business. Maybe you're looking for a large sum to spend on a new marketing campaign. Or perhaps you just need a minimal amount to make some small-scale renovations. No matter how you spend your minority owned business loans, it's important to make sure you're using the right small business lender.
According to the Minority Business Development Agency, there were 7.9 million minority-owned firms in the U.S. at the beginning of 2016. This data found that combined gross receipts of these firms increased 35 percent between 2007 and 2012, while the average gross receipt per company declined by 2 percent. This information shows that minority business owners are innovative and profitable. The right minority owned business loans can help increase the breadth of these businesses even more.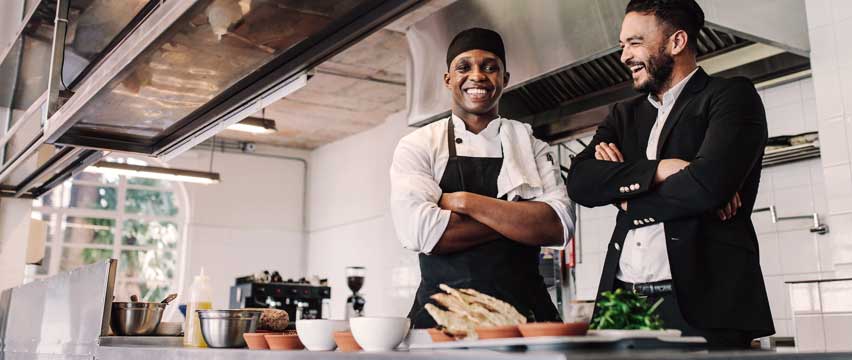 Sources for Minority Owned Business Loans
When you decide that you're ready to expand your services, it's time to pursue different types of minority owned business loans. There are hundreds of local banks and online lenders that are just a call away offering small business loans. Most of these lenders that offer minority owned business loans fall under three major lender categories. Each type of lender that provides minority owned business loans has benefits and downsides. You can determine which lender is best for your organization by seeing how their factors can affect your finances and workflow.

Bank Loans
Banks offer minority owned business loans to leaders seeking substantial funding. Some of the major benefits of working with a large bank include:
Most banks offer personalized consulting services.
Banks offer sizable loans.
Although you may view the perks of a large bank loan to be favorable, you may also find that seeking out minority owned business loans from a bank can be challenging. Some of the major consequences of working with a bank include the following:
Banks have lengthy application processes.
Banks have high rejection rates.
Banks have long repayment schedules.
Although banks can be a helpful way to get access to minority owned business loans, they aren't ideal for all types of business owners. If you lack collateral, you will likely be rejected for a bank loan. Banks are also not the right choice for business owners who need fast access to cash, as it can take them weeks to approve you for a loan. For that reason, small business owners are typically not the best fit for minority business loans from banks.
Small Business Administration Loans
If you don't think you will be approved for a traditional minority owned business loan, you might turn to the SBA for funding. In addition to the general SBA 7(a) loan, the SBA's 8(a) loan program is targeted toward small businesses owned by socially and/or economically disadvantaged people. This program sets aside federal funding specifically for minorities. It sounds ideal if you are seeking minority owned business loans. The challenge is, before you can even apply for these funds, you have to get certified as an 8(a) business – a lengthy, involved process.
In addition, both SBA financing options still need to be sourced from a lender, usually a traditional bank. This means the same loan decision challenges may apply. Banks that offer SBA loans have strict approval requirements, including a minimum credit score of 640, according to SBA7a.Loans. In addition, these loans typically have longer terms of 5 to 25 years. When added up, the factors associated with SBA loans may not be worth the hassle for all business owners.
Still, here are some ways you can benefit from SBA loans:
The SBA has dedicated funds for minority and disadvantaged business owners.
The SBA offers large loan amounts.
SBA loans offer special terms and interest rates.
SBA loans have somewhat higher approval rates than traditional bank loans.
Securing minority business loans isn't a flawless process. Some of the major drawbacks of SBA loans are:
SBA loans have strict qualifications for who can apply.
The SBA has a long approval process.
SBA loans have restrictions on how you can use the funds.
SBA funding can be a better option for small business loans than traditional bank loans. However, their lack of flexibility can prevent you from reaching your business' full potential.
Minority Owned Business Loans from Alternative Lenders
When you work with large-scale banks or the SBA, you can anticipate a long approval process and strict regulations. That's why an alternative lender might be a better choice for obtaining minority owned business loans. Online, alternative lenders understand that nobody knows what is best for your business quite like you do. Once you've received financing, you can use the money however you see fit.
Alternative lenders have different requirements for approval. Banks and the SBA will typically not approve loans for businesses that have been running for one year or less. In addition, their credit expectations can negatively impact business owners who have dealt with debt in the past. If your loan application has been rejected by banks or the SBA, you may still be able to secure funding from an alternative lending resource. These lenders look at different information to help get you approved.
Alternative lenders have fast approval processes. Alternative lenders have quick, simple online applications that don't require as much clunky paperwork. Once received, they can process your application and provide you with minority owned business loans in as little as 24 hours.
Small business owners who need fast access to working capital may opt to apply for loans from an alternative lender rather than from a bank or the SBA. Though it can be a good choice, be wary that not all alternative lenders offer the same benefits. Some online lenders have the following shortcomings:
Alternative loans can be limited in scale. A lot of online lending services have caps on the amount of funding you can receive at one time. This isn't the best option for those looking to make large-scale investments in their company.
Some alternative loan processes aren't tailored to your unique business need. Some online lenders offer a one-size-fits-all product and an overly automated process that lacks personal service. If you want guidance and more of a partnership throughout your lending experience, you should consider a more personalized alternative lender.
Why Choose QuickBridge for Minority Owned Business Financing?
  Simple application process
  Business loans of up to $500K
  Receive funds within days
  No hidden fees
  Early payoff discounts
  Flexible loan term options
Secure Minority Owned Business Loans from QuickBridge
At QuickBridge, we don't just provide minority owned business loans. We offer industry insight and advice on how you can spend your small business loan to achieve your company goals. We take the time to get to know the organizations we fund. And we help put them in a loan product that makes the most sense for their business needs.
Don't let a lengthy loan process or previous loan denial get in the way of growing your business. If you need fast access to cash, bank and SBA loans are not a viable option. Whether you need restaurant loans, short-term financing, or anything in between, you can apply for minority owned business loans from QuickBridge.