Vegetable Farm Business Loans Keep Owners Healthy
Find Out How Much Cash Your Business Could Receive

Realize Fresh Profits for Your Business with Vegetable Farm Financing
Vegetable farm loans can make a big difference when you decide to grow your business. Maybe you've thought about buying more land to multiply your crops. Or perhaps you'd like to add a few sets of hands to your farming staff. The right cash supply can help, no matter how you plan on spending your vegetable farm financing.
Many Americans have started to prioritize clean eating and adding color to their plates in the forms of fruits and veggies. Certain eating restrictions, like those imposed by the paleo, keto, Mediterranean, vegetarian/vegan, and Whole30 diets, have impacted consumers' food purchases. These new eating habits are changing the way farmers approach their agriculture business. The shift toward healthy eating can create some fresh profits for your farm.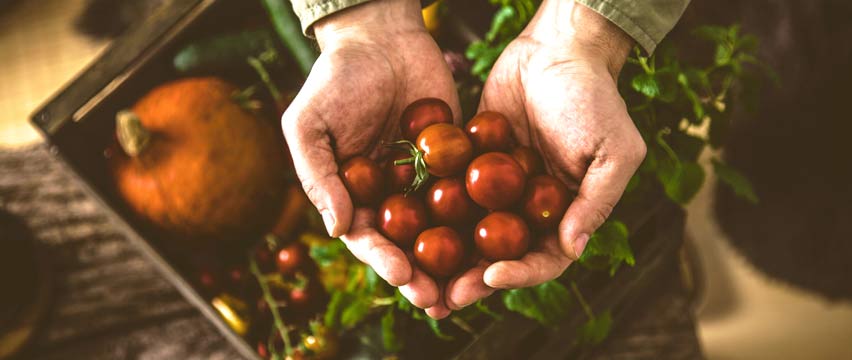 Finding a Healthy Source for Vegetable Farm Loans
There are plenty of places you might turn to for vegetable farm loans. There are traditional small business loan options, such as banks and the Small Business Administration. These can be smart choices for business owners who need a large loan. However, these lenders have their fair share of drawbacks. Banks may not offer you funding if your credit score is average or on the low end. The SBA has stringent requirements for how business owners can use their loans. In addition, both sources take some time to approve borrowers for funding.
Instead, it can be helpful to seek out vegetable farm loans from an alternative lender. At QuickBridge, we can provide small business loan funding in as few as 24 hours so you can tackle your plans quickly. Even better, we offer a fast, easy process so you can spend less time applying for vegetable farm loans and more time deciding how you'll use them.
How You Can Use Vegetable Farm Loans
If you need some ideas for how to spend your vegetable farm loans, the options are far from barren.
You might use short-term or unsecured loans for business expansion, equipment financing, or hiring purposes.

Grow your staff
You can use your vegetable farm financing to pay the salaries of new employees. Or you could put the cash from your vegetable farm loan toward improving your current farmers' earnings to keep good workers from straying.

Expand your land
There's no better way to multiply the number of crops you can produce than by investing in a larger property of land. Vegetable farm loans allow for business expansion, which can help you reach a larger market.

Refresh Your Equipment
With new technology driving higher machinery costs in recent years, a small business loan can help you purchase much needed new or used farming equipment.
The State of Vegetable Farming:
Additional Staff
Harvesting Expenses
Farming Equipment
Unexpected Bills
& Much More ...
According to the California Travel & Tourism Commission, California produces over a third of the vegetables in the U.S. After the Golden State, Florida, Arizona, Georgia, New York, and Washington are the top vegetable farm states in the country. Whether you need business loans in California or agriculture business loans in any other state, you can turn to QuickBridge for your financing needs. Reach out to us today to find the right solutions for your vegetable farm loan needs.