Expand Business Growth with Self-Storage Business Loans
Find Out How Much Cash Your Business Could Receive

Capitalize on Demand in a Growing Industry
Self-Storage facilities continues to be one of the fastest growing segments of commercial real estate. Gaining access to self-storage business loans are proving essential as the industry continues to develop and change. Societal shifts are creating a demand for storage space. The result is a strong opportunity to turn self-storage business loans into growth.
Urbanization is leading to a rise in demand for dedicated storage space. This is pushing small storage business owners to pursue commercial real estate opportunities. With an increase in demand, businesses in the storage industry can use self-storage business loans for financing their expansion plans. Additionally, the infusion of working capital can be valuable to sustain operations and drive growth through strategic improvements.
Understand Working Capital for Self-Storage Business Loans
It's easy to end up in a situation where a small financial breakthrough is the difference-maker for your business. For example, imagine that each year you have a few months with unstable revenues. Perhaps there's a period where several people move out of your region, leading to turnover as people leave your storage units. New customers also emerge. However, the uncertain cash flow forces you to save capital to ensure you can cover staff salaries and other operational expenses.
This situation causes you to hoard assets to cover cash flow gaps instead of reinvesting in your business. Self-storage business loans can provide the necessary funding to improve business operations. These loans are:
Short-term, usually for just six months to a year.
Structured with service fees instead of interest.
Easy to qualify for, with flexible conditions and terms.
Processed in just a few days.
You don't necessarily need a full commercial real estate loan to expand your company. Storing away some funds in the form of working capital loans gives you the freedom to invest in your business and meet customer demands. In the self-storage world, this is becoming essential.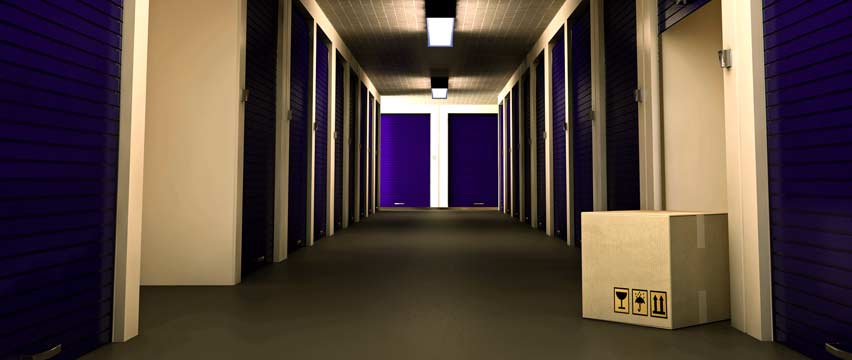 Move Away from Cash Flow Problems
Research from real estate investment firm Marcus & Millichap highlighted potential cash flow problems in the self-storage sector. The increased need for storage units has led to significant investments in the sector. As such, many self-storage operators have more space than immediate demand. In the long term, this position works because the industry is growing quickly. However, in the meantime, business owners are dealing with wasted space. This is leading to heavy discounts and short-term revenue challenges.
Small business owners operating self-storage units can pursue self-storage business loans to help them overcome current financial hurdles. Self-storage business owners who have been contemplating expansion or renovation may also want to consider financing. You may want to expand in preparation for future needs but are wary of initial costs. Securing a small business loan can help you sustain cash flow lulls from increasing storage space faster than initial demand to sustain long-term growth.
Add Sophistication to Storage with Self-Storage Business Loans
A study from Mordor Intelligence found that the types of demands facing self-storage providers are changing. The rise of e-commerce and increased urbanization are making nuanced storage solutions critical. The study highlighted a few niche services that could fuel growth, including:
Climate-controlled storage units.
Storage arrangements designed to offer services across many regions.
Space created specifically for sports equipment.
These are just a few examples of self-storage solutions that are becoming prominent. Employing self-storage business loans can make these types of storage solutions accessible. Whether you want to renovate your current units or pursue a business expansion loan for self-storage business financing, you can use lending to offer customers new solutions.
Prepare for a Wave of Industry Growth
According to Mordor Intelligence, the self-storage market is predicted to expand at a compound annual growth rate of 7.5 percent from 2018 to 2023. Urbanization is leading to high populations in regions where larger homes are scarce. Furthermore, high real estate costs are pushing more people to rent apartments with less storage space instead of purchasing homes. Moreover, economic improvements are leaving households with more disposable income to purchase goods.
All these factors combine to lead to increased demand for storage space. Self-storage business loans give you the flexibility to grow your business and stand apart from the competition. You can use these types of small business loans for a wide range of purposes, including:
Renovating and reconfiguring storage units.
Expanding the number of units you have on site.
Replacing rolling doors and equipment.
Hiring employees for marketing, maintenance, or other operational roles.
Strengthening your long-term financial health to prepare for growth.
Strategically using self-storage business loans can help you use periodic financing to sustain growth. Working capital can help you fill cash flow gaps and enact growth and business development strategies. At QuickBridge, we make accessing capital for your self-storage business easy. Our application process for self-storage business loans is simple and funds are delivered within 24 hours. We also take some time to get to know your business and optimize your loan instead of approving a purely financial transaction. We consult and work with you to ensure your self-storage business loan fits your unique needs and positions you to expand your company. Contact us today to get started.
Excellent
Based on 390 Reviews
Jul 06
Had a great experience!!!
This additional capital was exactly what I needed to help with unexpected expenditures. I would definitely recommend QuickBridge to a friend!
Jan Banks
Jun 14
Darryl Strayhorn is awesome
He is always just a phone call away to get funds quickly. I consider him part of my team for my business. QuickBridge For The Win!
Noah Burkham
May 19
Rey made this very simple
I am excited about moving forward and the possibility of access to more capital this year if and when needed. I am grateful.
Roger Caatro
Jun 05
Quickbridge has been a valued…
Quickbridge has been a valued contributor to the success of our company. Providing timely support fueling company growth.
Glenn Stach