Branch Out with Restaurant Franchise Loans
Find Out How Much Cash Your Business Could Receive

Restaurant Franchise Financing Helps You Upgrade and Expand
As the owner of a franchise business, you're aware of the challenges that come with running a fast pace business operation. Restaurant franchise financing can help keep your franchise running at the swift pace your customers demand. What happens if something goes wrong in your restaurant? You rely so heavily on your appliances; you can't afford to lose business due to broken or outdated equipment.
You might not have the cash available to renovate your restaurant or purchase new equipment without some help. Restaurant franchise financing can be used for any franchise financing need from remodels and new stores to equipment upgrades, extra inventory, and more.
Restaurant Franchising Forecast
Even with the ease and rise of food delivery services, customers aren't denying themselves the joy of going to a restaurant. According to the National Restaurant Association, restaurant industry sales reached $799 billion in 2017.
The restaurant industry should expect the same kind of growth environment over the next few years. To keep up with industry trends, restaurant franchise operators are leveraging technology and undertaking digital initiatives to enhance the guest experience and drive sales.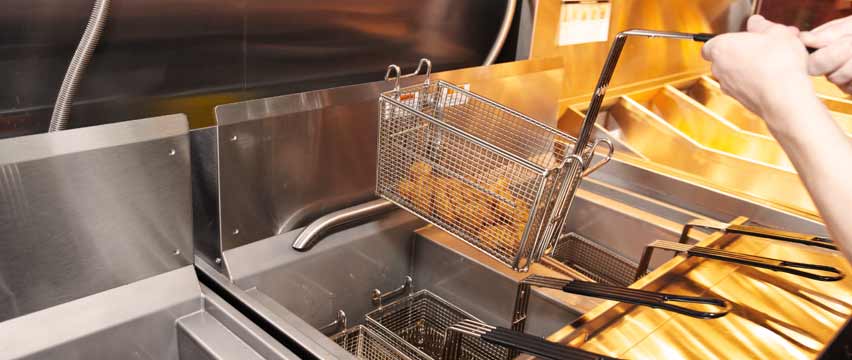 Restaurant Franchise Loan Uses
Restaurant franchise loans can be used to help cover numerous business expenses. Here are some ways you can make the most use of your small business loan:
Franchise Corporate Mandates
Using renovation financing can help you comply with franchisor corporate mandates, which typically requires you to remodel your restaurants. In addition, the funds can be used to help with a rebranding makeover. Using restaurant franchise financing will give you the funds to comply with various mandates your franchisor may require. These renovations will ultimately improve the quality of your restaurant spaces and allow you to stay in compliance with your franchisor.
Remodeling corporate mandates
Rebranding efforts
Kitchen equipment for new food products
Upgrade and Purchase Equipment
As a franchise business owner, it's likely that you'll need equipment financing for your restaurants. Franchise equipment financing can be used to repair and purchase new appliances, furnish new store locations, and invest in delivery trucks. Additionally, the funds can be used to buy kitchen equipment that is specifically used for a newly introduced food product. Securing restaurant franchise financing can help you purchase new equipment and gain access to cash that can be put towards operating expenses.
Hire Quality Staff
A growing franchise requires new front-of-house and back-of-house staff members to keep business running efficiently. You'll need a supply of hosts, waiters, bussers, and bartenders to serve and engage with customers. Additionally, you can't run a restaurant without a skilled kitchen staff, from cooks to food runners. Restaurant franchise loans provide you with the funding needed to train employees and cover payroll expenses.
If you'd like to grow your restaurant business, apply for restaurant franchise financing. Consider working with a lender who has experience in the restaurant franchise industry. At QuickBridge, our knowledgeable Funding Advisors can help your franchise grow.
We understand that you have a lot on your plate. That's why we've made our small business loan application process as simple and efficient as possible. Our approval process is fast, and funding is delivered within 24 hours. With restaurant franchise financing from QuickBridge, you can spend less time waiting for approval and more time growing your business. Contact us today to get started.
Excellent
Based on 390 Reviews
Jul 06
Had a great experience!!!
This additional capital was exactly what I needed to help with unexpected expenditures. I would definitely recommend QuickBridge to a friend!
Jan Banks
Jun 14
Darryl Strayhorn is awesome
He is always just a phone call away to get funds quickly. I consider him part of my team for my business. QuickBridge For The Win!
Noah Burkham
May 19
Rey made this very simple
I am excited about moving forward and the possibility of access to more capital this year if and when needed. I am grateful.
Roger Caatro
Jun 05
Quickbridge has been a valued…
Quickbridge has been a valued contributor to the success of our company. Providing timely support fueling company growth.
Glenn Stach