Expand Your Business Footprint with Podiatry Practice Loans
Find Out How Much Cash Your Business Could Receive

Podiatry Financing Lets Your Practice Take the Next Step
Podiatrists perform an important function in the healthcare universe, whether it is in a private office or performing surgeries at hospitals or outpatient clinics. However, podiatrists face many challenges and large financial expenses associated with running a healthcare business. Podiatry practice loans can help you cover daily operational costs and better meet customers' needs.
The industry is experiencing slow but consistent expansion. At the same time, competition is fierce. A small business loan can be used to purchase new exam chairs and equipment, giving you a competitive edge. Podiatry practice loans from an online lender provide the flexibility that traditional loans lack.
Examine the Limits of Traditional Podiatry Practice Loans
Podiatry practice loans can come in a variety of forms. Traditional bank loans can be a natural fit if you need hefty sums of money. However, you must be willing to commit to a large loan with a long repayment term. You'll also need to prepare for a time-consuming application process with extensive paperwork. Applying and qualifying for traditional loans can be challenging but they are a good option if you have collateral and a strong credit history.
Small Business Administration loans are another option. They provide a middle ground between banks and most online alternative lenders. There's less red tape, but the loans still come with significant delays and are hard to qualify for if you have inconsistent cash flow. Like bank loans, they work best for larger projects.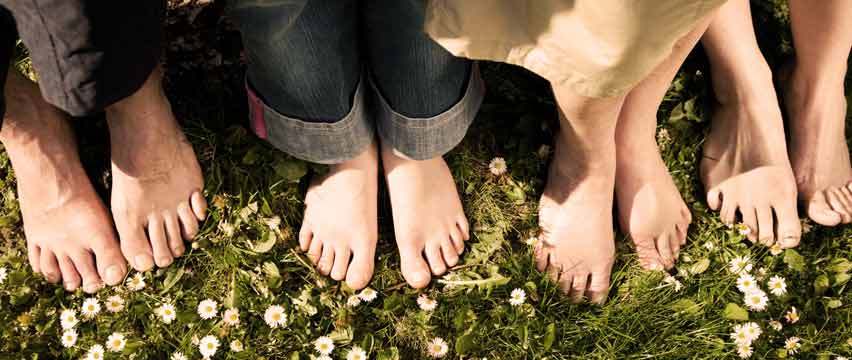 Get to the Root of Operational Financing Challenges
Podiatry practice loans can help podiatrists overcome industry restrictions and limitations. According to IBISWorld, the demand for podiatry services is growing as instances of diabetes increase and the population ages. Often times diabetes can have a major effect on a person's feet. The problem is that many people turn to their primary care physicians for foot care. The result is increased opportunity but heightened competition.
Podiatrists who invest in their practices can put more specialized services into place. You can use podiatry practice loans to:
Purchase wound management solutions that make it easier to treat small wounds efficiently.
Buy state-of-the-art systems aimed at treating orthotic conditions.
Run marketing and advertising campaigns to build awareness about foot health.
Partner with other healthcare specialists to broaden your patient reach.
Hire staff to perform key roles that deliver value over time.
At QuickBridge, our lending solutions can support spending for a variety of health care initiatives, empowering podiatrists to enact growth-focused strategies. Don't let the heated competition get you worried. Instead, put more resources into your business, and seize growth opportunities.
Podiatry practices can greatly benefit from working capital loans and similar healthcare financing options provided by QuickBridge. We offer podiatry practice loans with flexible terms and conditions. The application process is easy, and funds are deposited within a matter of days. As such, these small business loans are ideal if you need a quick injection of cash.
For example, according to a report from The Health Care Investor, podiatry practices are among the specialties that stand to benefit from merging with other care providers. This is increasingly needed to foster expansion outside of urban areas and create growth opportunities despite significant external investments in the sector. Access to immediate funding can help you take advantage of sudden opportunities.
At QuickBridge, we've built customer-focused lending processes that change the way you apply for podiatry practice loans. Ultimately, podiatry focuses on examining systems, introducing preventative measures, and analyzing the root causes of health problems impacting the foot. Likewise, our podiatry practice loans are designed around analyzing your business, supporting you during down periods, and driving sustained growth. Contact us today to put your healthcare business plans in motion.