Pharmacy Financing for Small Business Owners
Find Out How Much Cash Your Business Could Receive

Foster Operational Health with Pharmacy Business Loans
Promoting the health of your business is easier with the help of pharmacy business loans. Operating an independent pharmaceutical practice comes with many challenges as you try to compete with industry giants and develop your role in the community.
The healthcare industry is going through a period of rapid change. Customer expectations are shifting just as quickly. At the same time, rising costs are leaving individuals seeking pricing visibility in the care pipeline. All of this creates opportunities for pharmacy operations to emphasize the customer experience. Pharmacy business loans can help you gain a strategic edge. The capital can be used to update your processes, staff, and service models in response to these trends.
Evaluate Pharmacy Financing Options
Selecting the right pharmacy financing option depends heavily on your needs. There are many sources of financing for pharmacies, including the Small Business Administration and traditional banks. If you're looking to purchase real estate or establish a private practice, you may consider securing capital through a traditional bank. These types of projects come with huge commitments and generally require large, long-term loans.
Alternative lenders
are a popular financing option for businesses that operate within the healthcare industry. Alternative lenders make accessing capital easy. The application process is simple and funds are delivered in as little as 24 hours. When it comes to loans for pharmacists, alternative lenders can help you use consistent short-term financing to solve operational challenges and drive growth.
For example, imagine you want to employ new marketing tactics but can't afford the specialized staff. You have two options. A small business loan can provide you with the capital needed to hire staff and help cover salaries. Or, you can use inventory financing to bulk order stock at a time when prices are low. This gives you supply chain consistency and frees future resources, so you can then hire additional employees. Either way, the pharmacy business loans serve as a growth driver for your business.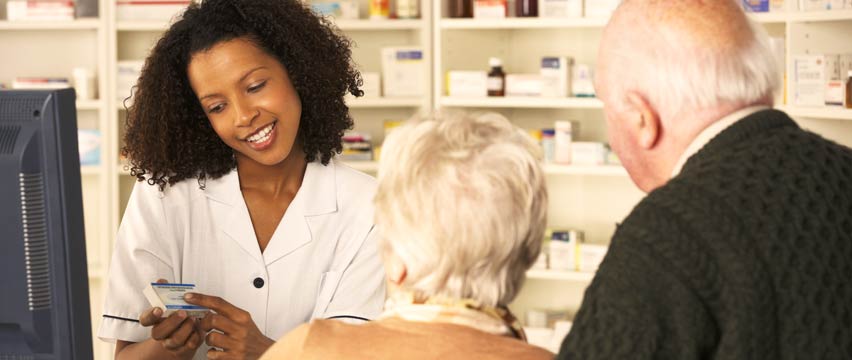 Use Pharmacy Business Loans to Support Customer Experiences
Pharmacists are facing pressure to adapt operations around new customer expectations. According to a study by McKesson, customer-centric approaches to operations are becoming essential for pharmacists. This is pushing organizations to adopt new business models, something that pharmacy business loans can help with.
Imagine you want to create a web portal that customers can use to better anticipate prescription costs. Pricing transparency is critical in today's environment and providing better visibility can be a strong competitive gain. Pharmacy business loans can be used to purchase technology, hire a web developer, and train employees.
Small Business Loans to Finance Your Pharmacy Business:
Medication Inventory
Day-to-Day Operation Expenses
Business Supplies
Tax Payments
Unexpected Bills
& Much More ...
The pharmacy industry has been expanding. IBISWorld estimates that revenues in the U.S. sector climbed at a rate of 2.6 percent from 2013 to 2018. Approximately 57,521 businesses are competing for this revenue.
Pharmacies must frequently adjust their processes to stand out in a competitive marketplace. However, implementing new services, purchasing technology, and expanding come with costs. Small business loans can be used to improve your business operations and streamline productivity.
At QuickBridge, we understand the challenges that pharmacy owners are currently facing. We work with you to get to know your unique financing needs and offer tactical pharmacy financing strategies. Our application process is simple, and our loans come with flexible rates and terms. Plus, our knowledgeable funding advisors will guide you through each step of the loan process. Contact us to start financing your pharmaceutical ventures today.