Bring Business Growth into Focus with Optometry Practice Loans
Find Out How Much Cash Your Business Could Receive

Optometry Financing Lets You Expand Your Business Vision
Optometry practice loans can clear a path toward sustainable business growth. Whether you're in a private practice or working as part of a clinic, a strategic small business loan can help you expand your operations and take advantage of opportunities emerging in the industry.
Optometry practices come with several recurring costs. However, many eye doctors are unable to qualify for traditional healthcare related business loans. Banks usually require extensive paperwork and documentation to gain loan approval. Optometry practice loans from alternative lenders are easier to apply and qualify for and can be scaled to fit your needs.
Viewing Optometry Practice Loans Through a Working Capital Lens
Most small business loans come with specific requirements and terms. For instance, the funds may only be allocated towards one big purchase or your repayment options are limited. These rigid guidelines limit your flexibility. Working capital loans, however, can be used to handle any challenges or opportunities that arise.
Access to working capital loans gives you the flexibility to invest in your company's growth and cover day-to-day expenses. At QuickBridge, we specialize in financing for small businesses, including working capital loans. Here's how our small business loans are structured:
Apply with minimal paperwork.
We'll process your application and analyze your unique business financing needs.
If approved, funds can be delivered within 24 hours.
We provide you with the right amount of capital without having to take on long-term debt.
Loans are for short-term periods, usually less than a year and often for just six months.
The funds can be used for any business purpose.
All of this adds up to create flexibility in your optometry practice loans strategy. Our optometry practice loans can be used to renovate your office, purchase new equipment, or cover a temporary cash shortfall.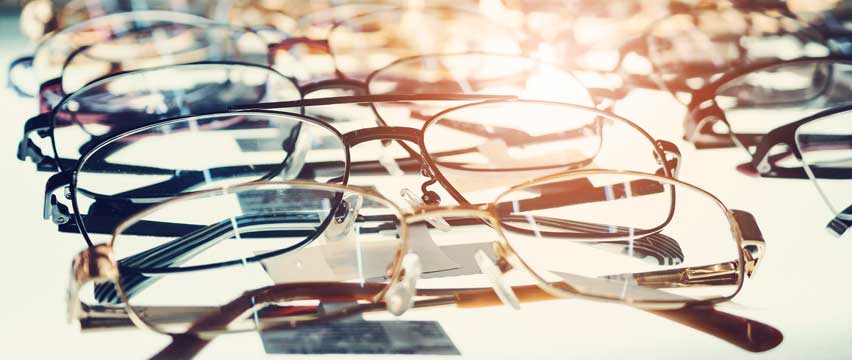 The Rising Need for Optometry Practice Loans
The optometry sector has grown consistently in the U.S. over the last few years. According to IBIS world, the sector expanded at a compound annual growth rate of 3.1 percent from 2013 to 2018. Revenues in the industry climbed to $17 billion in 2018. The conditions driving this growth are expected to continue for the next five years. These conditions include:
An increase in incidents of eye infections and similar ailments.
An aging population creating more demand for optometry services.
Lenders require less data from you because they source data from varied locations.
A growing trend toward access to health care, leading to a larger customer base.
These circumstances are fueling growth, which leads to inflated costs. According to Grand View Research, spending on optometry equipment is expected to rise. This will lead to the optometry equipment market expanding at a compound annual growth rate of 6.2 percent from 2018 through 2025.
Optometry practice loans can help eye care professionals invest in their business, take advantage of growth opportunities, and keep pace with competition and equipment-related demands.
The unique challenges faced by optometrist and healthcare professionals demand a fresh approach to obtaining funding, one that's often ignored by or inaccessible from major financial institutions. At QuickBridge, our optometry practice loans are easy to qualify for and come with flexible terms and conditions.
We don't just evaluate risk and send you cash. We look at your growth strategy and work to refine the loan to your unique financing needs. Contact us to get started today.
Excellent
Based on 390 Reviews
Jul 06
Had a great experience!!!
This additional capital was exactly what I needed to help with unexpected expenditures. I would definitely recommend QuickBridge to a friend!
Jan Banks
Jun 14
Darryl Strayhorn is awesome
He is always just a phone call away to get funds quickly. I consider him part of my team for my business. QuickBridge For The Win!
Noah Burkham
May 19
Rey made this very simple
I am excited about moving forward and the possibility of access to more capital this year if and when needed. I am grateful.
Roger Caatro
Jun 05
Quickbridge has been a valued…
Quickbridge has been a valued contributor to the success of our company. Providing timely support fueling company growth.
Glenn Stach