Stretch Your Funds with Limousine Service Loans
Find Out How Much Cash Your Business Could Receive

Use Financing to Drive Business Growth
If you are the owner of a limousine service, you may have experienced the trials and triumphs of being a leader in the luxury transportation business sector. Businesses in all industries can suffer from one major factor, poor cash flow. Don't let financial struggles hinder you from expanding your limousine fleet. To grow and improve your business, consider investing in limousine service loans.
Drive Growth with Limousine Service Loans
The transportation industry is growing, with competition at an all-time high. As the owner of a limo business, you will hit plenty of speed bumps over time that may impact your revenue. Limousine service loans can help keep operations afloat during slow periods in business. Whether you need funds for automotive repair, fuel, chauffeur drivers, or marketing material, consider investing in limousine service loans to get ahead in your industry.
Limousine and Luxury Transportation Industry Forecast
The limousine industry has serviced individuals in cities, suburbs, and rural settings for just short of a century. Though the concept of on-call transportation has remained successful over the decades, the sector has faced occasional dips in profitability. The 2008 recession hit the limousine industry hard, causing many limo businesses to close or lay off employees. Some even used limousine service loans in order to keep their business afloat. However, the economy has since strengthened, leading to an increase in consumer disposable income and personal and business travel.
In addition to increased spending, the rising U.S. population has had a positive impact on the limo business. The U.S. population has increased by about 2 million people every year since the 1950s. The U.S. population is now approximately 329 million. Steady population growth calls for an increase in services across all industries, including limo services.
According to IBISWorld, the taxi and limo sector has grown by 9.9 percent in the U.S., hitting a revenue of $26 billion in 2018. At the same time, the number of taxi and limo businesses has grown by 34.5 percent. The number of employees in the transportation industry has grown by 28.1 percent. Even though mobile-app ride-sharing companies have emerged as competitors, the luxury transportation services industry has remained strong. With such a profitable outlook in sight, now is the time to invest in limousine service loans to advance your business.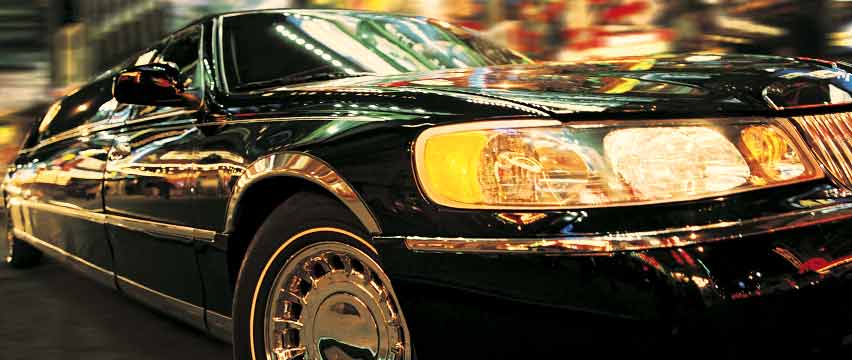 The Many Uses for Limousine Service Loans
Limousine service loans can be used for almost any luxury transportation business need. Here are some common limo financing uses:
Upgrade Technology
Mobile apps that cater to alternative, inexpensive ride sharing options have heavily impacted the limousine industry. The rising popularity of companies like Uber and Lyft has caused many transportation companies to lose profits. As a response, limo and taxi companies have begun to develop mobile apps that allow customers to easily request their services.
If you think your business could benefit from investing in an app, you can obtain funding from limousine service loans to hiring a web developer and integrate the needed technology. To compete against ride-sharing companies, consider allowing customers to reserve cars in real time.
Vehicle Purchases and Customization
When clients enter your vehicles, you want to make sure they have an excellent experience. Whether they are taking a limousine, taxi, or shuttle service, it's important to ensure that they feel comfortable with their surroundings. To maintain quality of service, consider obtaining business equipment financing to purchase new cars, refurbish ratty seats, or update your vehicles' sound systems.
Advertising and Marketing
Because the limousine industry has been around for so long, it can be slow to adopt new marketing campaigns that will attract and retain business. However, limo companies should stay up-to-date with the modern, social media-driven customer. You might consider ramping up your social media efforts by financing a marketing campaign to attract new customers. Limousine service loans can be used to employ marketing tactics or purchase ad space.
Improve Service
One significant way your business can have the edge over ride-sharing companies is with superb customer service. Since Uber and Lyft are large corporations with enormous workforce demands, they don't have the time nor resources to interview each driver and employ only those with the greatest customer service sense. As a small business, you can meet with each job candidate to ensure your customers are getting top-notch service. You might decide to use limousine service loans to bring new, exceptional talent on board.
If you are a small business owner looking to grow your business, consider investing in limo financing from QuickBridge. Alternative lenders, like QuickBridge, work to provide business leaders with fast access to small business loans. Here are some benefits of obtaining limousine service loans from QuickBridge:
We give you the power to use your loans however you see fit. Are you looking to hire new chauffeurs? Or purchase a new fleet of vehicles? With limousine service loans from QuickBridge, you can pick and choose exactly how you'd like to spend your funding.
We have speedy approval rates. Many large-scale lenders and banks typically take about 60 to 90 days to approve candidates for business financing. However our approval decisions on limousine service loans are made within minutes, and funds are delivered within 24 hours.
We accept business owners that have been denied elsewhere. With a lack of cash flow or bad credit, accessing small business loans can seem nearly impossible. Don't let a low credit score get in your way. Our business loans come without stringent requirements and we work with business owners who have less-than-stellar credit.