Juice Bar Financing for Beverage Shops
Find Out How Much Cash Your Business Could Receive

Keep Your Business Alive and Well with Juice Bar Financing
Juice bar financing can keep your business running smoothly. According to OpenTable, there are plenty of hidden costs associated with managing a juice and smoothie business. Some expenses involve the upkeep of pricey equipment to maintain cold pressed juices. In addition, the amount of fruits and veggies needed to produce your beverages to keep up with the pressed juice craze can lead to high costs. Working with an alternative lender like QuickBridge can help you manage these costs to facilitate and grow your business.
Once you've decided to work with an alternative lender to secure juice and smoothie bar financing, you'll need to figure out how best to use these loans. When you work with a resource like QuickBridge, you have the autonomy to use your juice bar financing however you'd like.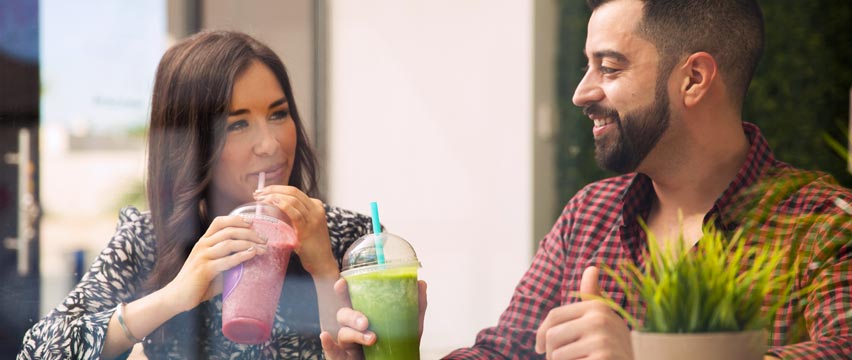 How to Spend Juice Bar Financing

Expand Your Business
When sales in your main store are profitable and business is growing, you might decide to open another storefront.
Business expansion
opens up the door to introduce new customers to your brand. Loans for juice and smoothie bars provide you with the financing you need to purchase or rent a new brick-and-mortar location. You could also use the funding to expand your juice product lines or to introduce profitable food items to your menu.

Innovate Your Operations
You might introduce the practice of high-pressure pasteurization (HPP) into your business operations. HPP allows pressed juices to last for months on shelves, in refrigerators, and around your shop. If you include HPP in your juicing process, you have the ability to sell packaged juices in bulk to your customers. Or you can even introduce your product to local grocery stores, further increasing your presence. Juice bar financing allows you to invest in HPP, and other technologies.
Why Choose QuickBridge for Your Juice Bar Business Loan?
  Simple application process
  Business loans of up to $500K
  Receive funds within days
  No hidden fees
  Early payoff discounts
  Flexible loan term options
Juice Bar Business Analysis
According to the Center for Disease Control and Prevention, adults are recommended to consume between one and a half to two cups of fruit and two to three cups of vegetables per day. Over the years, Americans have turned to juices and smoothies to get their share of vitamins and minerals. Consumers of all ages flock to local juice bars to fill up on nutritious smoothies after a gym session. Others consume juices and smoothies as a healthful, light meal replacement. Juice cleanses are seen by many as a fast, effective way to rid the body of toxins. No matter what people believe, the industry's success is all in the numbers. According to IBIS World, total revenue for the juice bar market in 2019 so far is $3.4 billion. In today's booming health related businesses and fitness centers, now's the right time to invest in juice bar financing.
If you choose to work with QuickBridge to obtain working capital for your business, you can expect to receive funding in as little as 24 hours. With a quick and easy application process, QuickBridge makes it simple to get juice bar financing. Our loan programs give businesses the freedom to use working capital in the best ways to meet their business goals. Don't let poor cash flow get in the way of growing your business and securing a small business loan. Contact QuickBridge today to get access to juice bar financing today.
Excellent
Based on 390 Reviews
Jul 06
Had a great experience!!!
This additional capital was exactly what I needed to help with unexpected expenditures. I would definitely recommend QuickBridge to a friend!
Jan Banks
Jun 14
Darryl Strayhorn is awesome
He is always just a phone call away to get funds quickly. I consider him part of my team for my business. QuickBridge For The Win!
Noah Burkham
May 19
Rey made this very simple
I am excited about moving forward and the possibility of access to more capital this year if and when needed. I am grateful.
Roger Caatro
Jun 05
Quickbridge has been a valued…
Quickbridge has been a valued contributor to the success of our company. Providing timely support fueling company growth.
Glenn Stach