Stand out From the Crowd with Hospitality Loans
Find Out How Much Cash Your Business Could Receive

Hospitality Financing Holds the Key to Unlocking Growth
Operating a hotel, bed and breakfast, or any other kind of hospitality business is no easy feat. With travel and hospitality emerging as highly profitable and expanding sectors, competition is quickly heating up. Hospitality financing can mean the difference between standing out in a crowded market or slipping behind in a growing industry.
A strategic approach to hospitality financing can change a company's outlook. The process begins with understanding how small business loans have changed for hotel businesses:
The Changing Landscape for Hospitality Financing
Alternative lending is reshaping the small business financing sector. An alternative lender provides hospitality financing solutions outside of the traditional forms of capital offered by a bank. Business loans from alternative lenders are typically easier to qualify for and have greater flexibility.
Here's how hospitality financing from an alternative lender works:
Alternative lenders use more data sources than typical banks during the credit process.
With a wider data set, they are able quickly look at other factors and not just your credit score.
Analysis is performed via digital channels. There's minimal paperwork involved.
Approvals are fast. You can go from application to funding in a matter of days.
Hospitality financing can be ideal for many hotel and motel business situations:
Fulfilling corporate mandates.
Room and building renovations.
Unexpected repairs and maintenance.
Hiring staff to support peak seasons.
Bridging a cash flow gap.
Without a small business loan, these issues would typically hold back a smaller hotel. Larger competitors are continuously building structures with state-of-the-art amenities. How can you stand out if you don't have the funds to keep up? With emerging lending models, you have access to more financing opportunities.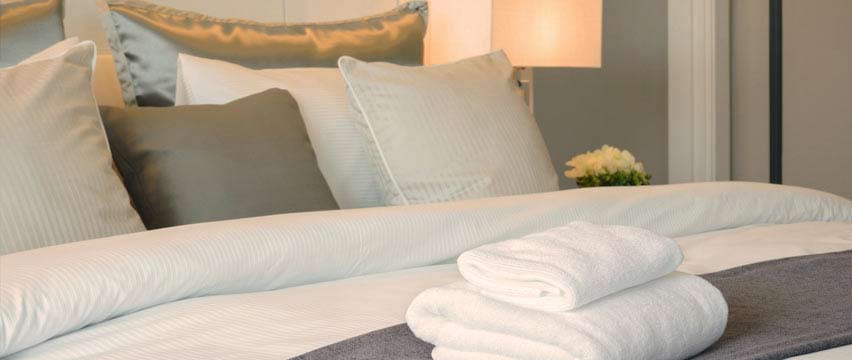 Hotel Business Loans are Helping Finance the Industry's Growth
The travel and hospitality industry has grown to become a driving force of our global economy. Research from Deloitte found that the global travel industry achieved bookings totaling $1.6 trillion in 2017. As a result, travel represents 10.2 percent of the global domestic product (GDP).
As travel and tourism become more popular, the hospitality sector continues to experience disruption. According to Deloitte, consumer expectations are shifting. Consumers are spending more money on experiences and less on specific products. The hospitality industry has an opportunity to take advantage of this trend by offering the kind of memorable services consumers are looking for, but they can only do so if they adapt.
The problem, according to Deloitte, is that the rapid expansion of the travel and tourism sector has led to heated competition in the hospitality industry. New hotels are opening so quickly that the sector is dealing with oversupply. This, combined with the renewed focus on creating powerful experiences, pushes small and mid-sized hotels to offer innovative, specialized services. Hospitality financing stands out as a key need to empower these mid-tier companies to keep pace with the competition.
Small Business Loans to Fund Your Hotel Business::
Room Renovations
Corporate Mandates
Hotel Equipment
Tax Payments
Unexpected Bills
& Much More ...
Running a hospitality business in today's climate comes with many challenges. Hospitality business owners must take risks to offer the experiences customers demand, but the wrong decision could cause them to struggle in the competitive marketplace.
The right loan is a valuable tool to help you create revenue and generate attention from travelers. Working capital can help you achieve your business goals and create an environment that will keep your guests returning. At QuickBridge, we pride ourselves on our knowledge of the hospitality industry and its financing needs. We don't just offer alternative lending. We take extra time to connect with our customers and make sure we are supporting their current and future growth strategies. Our application process is easy, and our funding is fast.
Contact us today to learn more about our hospitality financing solutions.