Dental Practice Loans for Dentistry Services
Find Out How Much Cash Your Business Could Receive

Understanding Your Business Needs and Lending Options
A career in dentistry is exciting and rewarding, but it comes with high costs. If you own your own dental practice, you must purchase equipment, manage and hire staff, and market your services. Dental practice loans can help dentists meet these demands and challenges.
Whether you're establishing a new practice, or looking to expand your existing business locations of dentistries, there's a wide range of financing options. With a variety of small business loans available, dentists must ensure they choose the right dental practice loans specific to their needs. It starts with looking at the major lending opportunities available before diving into specific loan types.
Advantages of an Alternative Lender for Dental Practice Loans
With the emergence of alternative lending, dental practice loans are more readily available without having to go through a traditional financial institution. Instead of applying for a loan with a bank, business borrowers apply for financing through online lenders. Alternative lenders typically have fewer requirements and a faster lending process. In alternative lending:
Lenders use a wide range of data sources to analyze applications.
Many aspects of the loan process are automated.
Lenders require less data from you because they source data from varied locations.
Loans are relatively small and designed for short repayment terms.
Alternative lending can provide a quick influx of cash through dental practice loans in order to meet a specific need. For example, an x-ray machine needs to be replaced or you need to hire a new employee to meet unexpected demands. Applying for dental practice loans is simple, and funds are typically delivered within 24 hours of approval.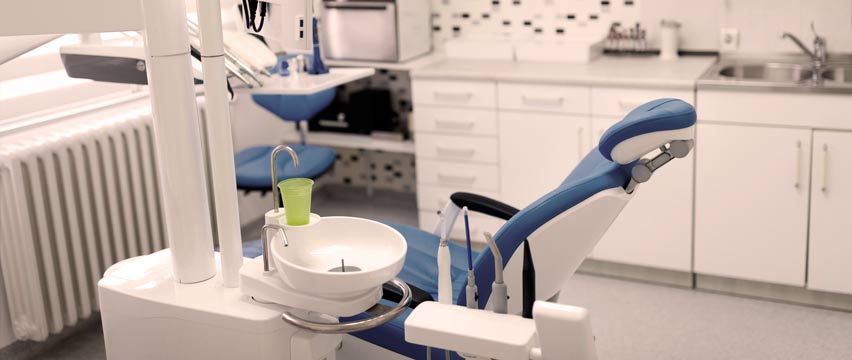 Dental Practice Loans from Traditional Lenders
When compared to non-traditional lenders, bank loans take longer to process, feature larger sums of money and are harder to qualify for. Banks loans can work for business owners who need a large amount, have time to wait for an approval, collateral to borrow against, and a stellar credit history. But for dentists that simply need small amounts of cash fast through dental practice loans, a bank likely isn't the right fit. With an often complicated and lengthy application process, many dentistries often shy away from traditional banks.
SBA Loans for Dental Practice Financing
The Small Business Administration serves as a middle ground between banks and alternative lenders. The SBA does offer lending programs for dental practices. However, the dental practice loans provided by the SBA typically go through a strict application process. This means it will be similar to a traditional bank's credit application process. An SBA loan can be very difficult to obtain and will typically require a lot of documentation.
SBA loans tend to be affordable and come with longer repayment terms. Although, the process is lengthy, and it can often take several months to get funded. Because of these factors, SBA loans typically aren't a good fit for everyday working capital needs or unexpected expenses.
Types of Financing to Consider for Your Dentistry Business
Alternative loans for dental practices can be used for a wide range of purposes. Here are a few popular types of financing that can prevent a cash flow disruption when running a dentistry:
Working capital: Working capital loans are short term loans designed to help your business cover temporary cash shortfalls. They're ideal if you need a quick injection of cash to cover day-to-day work expenses, such as paying rent, keeping the lights on, and covering payroll.
Equipment loans: Dental practices rely on functioning equipment to maintain operations. Utilizing business equipment financing can help you replace parts or purchase newer, advanced equipment to help keep your business running.
Marketing financing: Dental practices face heavy competition. Supplementary financing for marketing and advertising can help you generate revenue and bolster your business.
Not all alternative lenders are created equal. Many don't always work to find the right loan for you. Sometimes it's a simple yes/no decision, and they move on. This is where QuickBridge is really disrupting the alternative lending market. We have a history of working closely with dentists that operate their own practices. Our loans specialists help you identify the best financing option for your practice needs. Additionally, we take the time to make a personal connection with you, so we truly understand your business.
Equipped with this knowledge, we provide you with the right-size loan to make sure you're getting exactly what you need, without taking on excess long-term debt. Our lending approach takes the speed and flexibility of alternative lending and adds a key personal touch that sets us apart from other lenders.
At QuickBridge, we understand that fast access to dental practice loans is key to success for many dental practices. Contact us today to learn more about how we can help you grow your dental business and outshine your competition.