Chiropractic Business Financing: For the Health of Your Practice
Find Out How Much Cash Your Business Could Receive

Adjust to Growth with Chiropractic Business Loans
Owning a chiropractic practice can be very rewarding, but it comes with several challenges. One of the biggest challenges for chiropractors is securing financing. Chiropractic business loans can give practitioners the tools they need to invest in and expand their practice. Demand for chiropractic services is increasing. With the help of chiropractic business loans, your practice can continue to evolve as growth opportunities emerge.
Chiropractic Financing: The Backbone of Your Business
To ensure that your chiropractic business grows and thrives in a competitive field, it's imperative to make sure that you have all the tools and skills needed to rise to the top. Chiropractic financing can be used to:
Invest in patient equipment.
Hire staff to fill key roles.
Deploy technology to simplify documentation and compliance.
Upgrade your offices to create better patient experiences.
Run marketing campaigns in your local area market.
Traditional lending solutions aren't your only option when working to put resources back into your practice. Alternative lenders, like QuickBridge, work to simplify the lending application and approval process. Our chiropractic business loans can be used to cover essential expenses and are considered a short-term financing option. This type of financing structure helps you stay away from long-term debt. Here's a closer look at how it works.
Using Chiropractic Business Loans to Align Your Practice for Growth
Chiropractic practice loans need to be flexible and responsive in nature. The industry is expanding quickly, but chiropractic treatment's role as a complementary healthcare service means it is often a secondary consideration for patients. According to The National Center for Complementary and Integrative Health, chiropractic services are often looked at as a hands-on form of therapy that patients use as an alternative to traditional health care options. Practitioners who can identify needs in the market they serve and invest in equipment or business strategies to meet those needs can gain a competitive edge.
Straightening Your Path to Financing
Over the last several years, chiropractors have been turning to alternative lenders for their financing needs. Alternative lenders understand chiropractors immediate need for capital and offer a simple, convenient application process. Here's how we achieve this at QuickBridge:
We use analytics data to assess your business' financial situation, going beyond basic credit scores.
A team of experts takes the time to understand your industry and research your local market dynamics.
Our loans are short-term and come with flexible conditions.
The loans we offer are small enough to limit risk for all parties.
We find the right sized loan for your specific growth strategies.
Chiropractic financing provided by QuickBridge can be used for almost any business need. For instance, maybe you want to improve your diagnostic capabilities. We can help you obtain funds to put towards an in-house X-ray system. Or maybe you want to improve brand awareness. Working capital from QuickBridge can be used to hire a marketing specialist or run an ad campaign.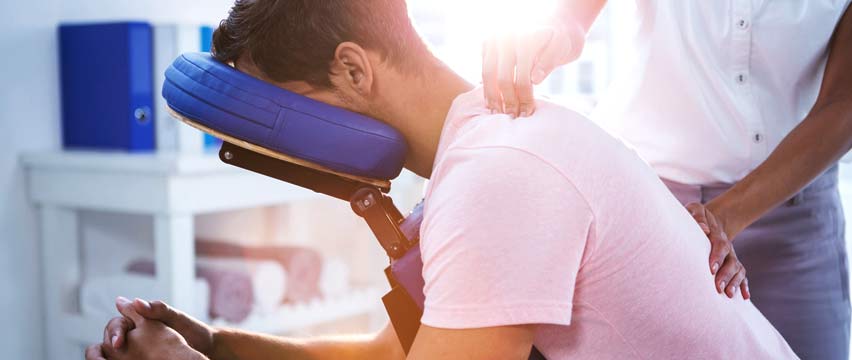 Preparing for Expansion With Chiropractic Financing
According to Grand View Research, the U.S. chiropractic market is expected to expand at a compound annual growth rate of 4.32 percent from 2018 through 2025. This growth aligns with the public becoming more accepting of the positive role chiropractic treatments play in overall patient health. Although the Federal Drug Administration still has not formally approved many common techniques in the sector, chiropractic services are on the rise. As the industry continues to grow, so does the need for access to chiropractic business loans. In many cases, patients are pursuing chiropractic care as an alternative to medication, especially considering the opioid crisis.
Where traditional small business loans are often heavily designed for specific needs, alternative lenders do things a bit differently. At QuickBridge, our working capital and equipment financing loans are flexible, so you can adjust as your needs change. You can also use chiropractic business loans with greater frequency. One month, you may get a bridge loan to deal with an unexpected decline in revenue. A few months later, you may get a loan to invest in new practice management software to help manage a sudden spike in appointments.
Working closely with QuickBridge can help you not only get a chiropractic business loan but also advice on an ongoing lending relationship to support continued growth. Chiropractic industry growth presents an opportunity to expand the core of your business. The right financing strategies can position you to get ahead. QuickBridge can help you pursue these opportunities. We don't just analyze your application and give you funds. By consulting with you to find the best small business loan, we become a key component in your growth and success. Contact us today to get started.