Small Business Working Capital Loans
Find Out How Much Cash Your Business Could Receive

One the Most Popular Forms of Business Financing
Working capital loans provide the necessary funds that small businesses need to cover a temporary cash shortfall. This allows the business owner to quickly return to normal daily operations, pay off the most pressing liabilities, and keep focused on what they do best. Unlike long-term debt, pay back terms typically do not exceed 12 months.
Working capital is a simple calculation based on a company's current assets, like cash on hand, minus liabilities. Business working capital is determined on a short-term financing basis, usually weekly or monthly. That's why if working capital runs low, it can pose an immediate threat to the health of a company.
Understanding How Working Capital Financing Works
Small business owners rely entirely on working capital – the steady cash flow they need to meet everyday expenses and keep their business operations running smoothly. When that money is lean, it's impossible to sustain the most critical functions of a company. This may lead to a dangerous downward spiral and possible bad financial decisions that will hurt the business. For example, companies such as real estate agency businesses or those that operate in wholesale distribution are likely to experience delays in accounts receivables. QuickBridge provides working capital loans during those lean times so that small business owners get the job done. Working capital loans keep companies humming along and keep them away from long-term debt.
Three Main Advantages of Working Capital Loans
A small business can benefit from a working capital loan for a number of reasons. The following are: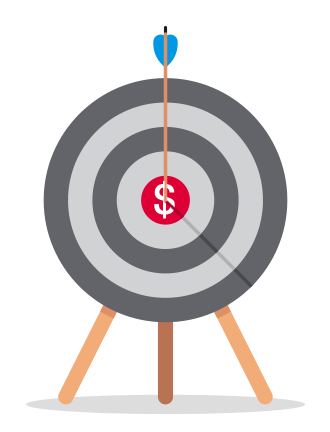 1. Fast funding for timely business needs
Working with a lender like QuickBridge, business owners can rest assured that their cash will arrive in as little as a day of receiving a credit approval. The infusion of working capital can be put to use immediately for business operations and can be paid off quickly.
2. Easier access and a less complicated process
Getting these types of loans is typically less of a challenge and a simpler process then securing long-term debt. Plus, a small amount of debt like a working capital loan is preferable to long-term debt or seeking equity financing. These loans usually can be paid off faster and won't reduce a business owner's stake in the company.
3. Fuels business growth and expansion
Working capital financing might also come in handy in times of expansion when businesses need extra breathing room to cover momentarily higher spending. This puts them in prime position to capitalize on a time-sensitive opportunity or a last-minute inventory discount, for example.
Why Choose QuickBridge for Working Capital Lending?
QuickBridge specializes in business financing for small businesses, including working capital loans. This is thanks to our streamlined loan application, that is backed by our support team to answer any questions. Get in touch today to learn more about how QuickBridge can work wonders for your company.
  Simple application process
  Business loans of up to $500K
  Receive funds within days
  No hidden fees
  Early payoff discounts
  Flexible loan term options
Frequently Asked Questions: Working Capital Loans
Is it hard to get a working capital loan?
Many business owners assume getting working capital loans is a long, complicated process. Fortunately, alternative lenders like QuickBridge provide loans for businesses with easy online applications and quick response times. In fact, you could see your loan application approved in days.
What is the difference between working capital and term loan?
A term loan is a long-term loan for funding large capital assets. This contrasts with working capital loans which are borrowed for a shorter term and are for operational costs rather than investing in capital assets.
What does "working capital" tell you?
Your business' cash reserves and assets can give you a great snapshot of how well you are using business resources. If your business has a lot of assets, including cash, inventory, and accounts receivable, with only a few liabilities, your business is probably in a good place financially. Sometimes, however, you have to wait for a customer to pay an invoice or you need to purchase new inventory and don't have the cash. That's where financing solutions can help your business bridge the gap between cash on hand and expected receivables.
Can a working capital loan help me if my business is not doing well?
It might sound counterintuitive, but securing a business loan while sales are up could be a smart move financially. Your working capital loan can be used for more than just overdue bills. You decide to move to a new business location but to afford the new place, you'll need extra cash.
How do I apply for a working capital loan?
Can I get a working capital loan if my business is a startup or still considered relatively new?
Generally, it can be difficult to get approved for a working capital loan through a traditional bank, if you just started your business or have only been operating for less than a year. However, alternative lenders such as QuickBridge, are usually more flexible in the credit process when considering the age of your business. QuickBridge is able to consider working capital loan applications for businesses that have been operating for a minimum of six months.
Am I able to qualify for a working capital loan if I have bad credit?
If you have bad credit, it can be a challenge securing any form of funding for your small business. Nevertheless, alternative lenders like QuickBridge, is capable of providing loan options for business owners who have low credit scores. QuickBridge's financing team has a great track record of securing business loans for those that have bad credit. Our credit process considers other important lending variables and does not strictly focus on the loan applicant's credit score.