The Advantages of Unsecured Business Loans
Find Out How Much Cash Your Business Could Receive

Funding with Less Risk and More Financial Freedom
Unsecured business loans make an attractive option for small business owners who just need a quick infusion of cash to pay off outstanding expenses, cover financial gaps and move onto the next project. There are many different types of small business financing programs available today. However, unsecured business loans are extremely appealing to small business owners who need extra cash fast.
What are Unsecured Business Loans?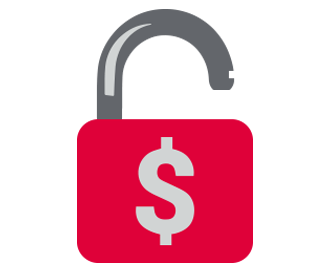 Unsecured business financing is not backed by collateral, making them fundamentally different than most traditional long-term business funding programs. The loan is not backed by assets of the company, meaning typically there are no liens placed on the business. Therefore this makes unsecured business loans an attractive option for businesse's looking to mitigate some of their financial risks.
Lenders take many things into account when reviewing a business loan application. The lenders need to evaluate all the variables involved in a deal before deciding how that particular loan should be structured. In some cases, they might opt for a secured loan, because it requires the borrower to put up collateral of some form.
Collateral is an asset, like real estate or an entire business itself. As a result, the lender can assume legal ownership of the asset if a borrower is unable to repay their loan. Secured loans aren't unique to business lending. Most mortgages are considered secured loans since the lender usually has the right to assume ownership of a house when the owner fails to make regular payments.
No Business Collateral Strings Attached
The main advantage of unsecured business financing from a small business owner's perspective, is the lack of collateral required to receive the loan. In most cases, if a business owner is unable to repay an unsecured loan, the lender is not allowed to seize their business assets. This provides an extra layer of protection for small business borrowers. Additionally, since extra time and paperwork involved in securing collateral is not needed, unsecured lenders are able to extend financing much faster.
Unsecured Financing with a Personal Guarantee
Some unsecured business loans will not require borrowers to sign over the rights to any of their business assets. However, instead they may ask them to sign what's known as a Personal Guarantee. A Personal Guarantee simply allows a lender to acquire a borrower's personal assets in the rare case that they are unable to make payments. This may include their home or savings account. For example, if you are operating a long haul trucking business and get an unsecured business loan, there will be no liens placed on your fleet of trucks. However, with a Personal Guarantee in place, your personal assets are still at risk.
Choose QuickBridge for Unsecured Lending
  Simple application process
  Business loans of up to $500K
  Receive funds within days
  No hidden fees
  Early payoff discounts
  Flexible loan term options