Make Your Own Luck with Business Loans in Las Vegas
Find Out How Much Cash Your Business Could Receive

Increasing Your Odds for Business Success
Now is a better time than ever to pursue small business loans in Las Vegas. The City of Lights is a hub of tourism and entertainment, attracting visitors from around the world to experience the famous Las Vegas Strip and Fremont Street Experience. And beyond the lights, the growing suburbs of the Las Vegas area have multiplied the opportunity for your business to thrive.
As a business owner, you know that success takes lots of hustle and just a bit of luck. Even in Sin City, where everything feels like a gamble, you can't get by without the right working capital. Business loans in Las Vegas can turn you into a winner.
Where to Find Business Loans in Las Vegas, NV
When you're on the hunt for funding, you can't just allow the chips to fall as they may. We suggest you take your fate into your own hands when looking for business loans in Las Vegas. You can choose between a selection of local and online lenders to find the right small business loan. There are three major sources you might consider: banks, the Small Business Administration, and alternative lenders.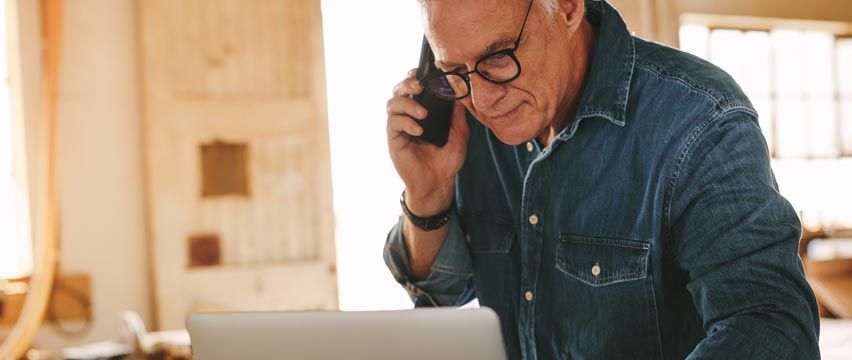 Bank Loans
Large-scale banks can be a helpful source for business loans in Las Vegas. Some of the advantages of working with these lenders include:
Consulting services that offer expertise on various industries and market trends
Large-scale loans that can be put toward major projects
There are also some drawbacks of working with large banks, such as:
Hard, lengthy application processes
High rejection rates for people with bad credit or poor cash flow
Long loan repayment terms
Banks can be a helpful resource for business loans in Las Vegas, but their downsides are oftentimes too risky for small business owners. When business leaders have bad credit or the organization has inconsistent cash flow, they are likely to be rejected from these large-scale financial institutions. Even if you get approved from a bank, it may take a long time to get access to this much-needed cash. If you need working capital immediately, you may not want to work with this popular type of lender.
Small Business Administration Loans
When you apply for business loans in Las Vegas through the SBA, you may experience the following benefits:
Special interest rates and loan terms
Higher approval rates than most large-scale banks
Large funding offerings that are comparable to bank loans
Working with the SBA can be a better option for Las Vegas small businesses. However, doing so isn't always the ideal situation. Here are some shortcomings of attaining business loans in Las Vegas from the SBA:
Strict restrictions on how your financing is used
Long approval timeline
Influence of government practices and policies on the workings of the loan
Despite the downsides associated with getting financing from the SBA, this resource is typically more popular than going with a traditional bank loan. With the SBA, small business owners can gain large amounts of funding with different approval guidelines than those set for a regular bank business loan.
Business Loans in Las Vegas from Alternative Lenders
When you apply for funding from an alternative lender, you can experience the following benefits:
Quick, simple loan application process
Fast access to funding, sometimes in 24 hours or less
Flexible use of funding
More forgiving standards for business owners with bad credit and poor cash flow
Alternative lenders offer a sense of flexibility that oftentimes makes them the ideal source for small business loans. Their speedy access to cash can help you keep the money flowing during busy seasons and when you need to increase your supply on short notice. They can more effectively provide short-term financing to individuals with bad credit than large-scale banks and the SBA.
However, when you get business loans in Las Vegas from an alternative lender, you may notice the following differences:
A more automated, self-serve application process
Smaller loan amounts
Shorter loan terms
When you take out business loans in Las Vegas from an alternative lender, you get the pros of working with a large-scale bank without the long and tedious loan decision process. QuickBridge goes one step further and offers funding to Las Vegas small businesses with the speed of an alternative lender and the personal service of a traditional bank. We will work with you to determine what type of loan can best meet your goals. Even if you need a large amount of funding, we can design a loan that's right for your current priorities and keeps the health of your business in mind.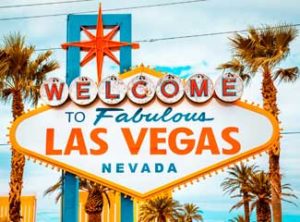 What Happens in Vegas
Business Loans in Las VegasElvis once said, "Man, I really like Vegas." The King isn't alone with this point of view. When you seek out small business loans in Las Vegas, you can serve this thriving city of locals and tourists. Las Vegas has a residential population of about 640,000, according to the U.S. Census. This reflects a 9.8 percent increase from the 2010 census count. This growth reflects a strong future for the city of Las Vegas.
The city's booming hospitality industry brings in millions of tourists every year, ranking it as one of the most visited attractions in the U.S. The Las Vegas Convention and Visitors Authority reported that there were about 42.1 million visitors in 2018. There's no doubt the city has its fair share of people wanting to "viva Las Vegas."
The state of Nevada offers several motives to entice business leaders seeking to run their firms in the City of Lights. Some of these perks, as cited by the City of Las Vegas, include tax abatements in the following areas:
Sales and use
Personal property
Aviation parts
Data center
One of the other major reasons Las Vegas is becoming a business hub is because of its low taxes. When compared to other cities in the region, Las Vegas' tax rates cannot be beat.
Business Loans in Las Vegas with QuickBridge
If you're thinking of obtaining a small business loan in Las Vegas, consider working with QuickBridge for a hands-on, flexible approach to alternative lending. We believe in building strong relationships with the small businesses we work with to help them make the most of their small business financing. Whether you need funds for business expansion, inventory, advertising or equipment financing, you can rest assured knowing you're in good hands with QuickBridge.