Business Loans in San Francisco
Find Out How Much Cash Your Business Could Receive
Access to Funding is Crucial for Bay Area Small Businesses
Reach New Heights with Business Loans in San Francisco The San Francisco area is saturated with opportunity and home to numerous businesses. As a business owner in the Bay Area, you might be looking to capitalize on the rising population and increase your customer base. However, the cost of doing business in the Golden City is incredibly high. Business loans in San Francisco can be used to invest in your business and outshine your competition.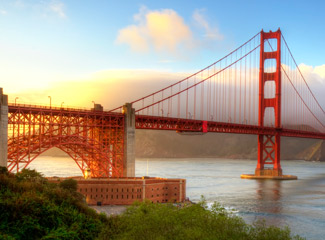 San Francisco Business Outlook
Situated on the Bay and bridging the U.S. and Asia, San Francisco's location has long been a hub for business and international trade. The area's Silicon Valley is home to thousands of startups and developed companies, serving as a global center for technology and innovation. Many of these companies have used business loans in San Francisco to expand their operations. According to City-Data.com, other top industries prominent in the area include tourism, fashion, education, and health care.
With a booming economy and great weather, tech moguls and ambitious college graduates have flocked to the Bay Area over the last few decades. According to the U.S. Census Bureau, San Francisco's estimated population as of July 1, 2017, was 884,363. This is a large rise from the latest Census report in 2010, which accounted for 805,235 people. With a steady increase in population, comes a rise in competition. Small business owners should consider small business loans in San Francisco to retain loyal customers and attract new ones.
Types of Business Loans in San Francisco
If you're seeking business loans in California, particularly in the Bay Area, you might wonder how to allocate your funding. Here are a few common ways to use your small business loan:
Business equipment financing:
Need to update your equipment? Use your loan to purchase new hardware or machinery.
Payroll loans:
Using employee payroll loans can be a saving grace in the event your business experiences a cash flow shortfall.
Business expansion loans:
If you're ready to expand your business into new markets, use your financing to increase your office space or pay for a rental property.
Business marketing financing:
Spread the word about your company by hiring a marketing specialist or purchasing ad space.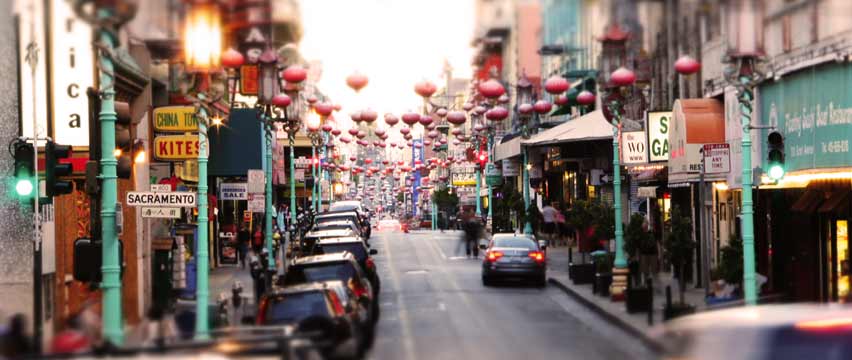 Where to Find Small Business Loans in San Francisco
San Francisco is known as "the city that knows how." Despite this title, you might be clueless as to how you can access small business loans in San Francisco. You might decide to apply for a loan through a traditional bank. While traditional lenders provide funding for plenty of Bay Area businesses, they might not be the right fit for your specific needs. Applying for a loan with a traditional lender comes with strict requirements and could take weeks or months to complete. That's where QuickBridge comes in.
As an alternative lender, we work to simplify the approval and funding process.
We have fast approvals
We use a streamlined online application process to make applying for business loans in San Francisco a lot simpler. Our approval decisions are fast, and funding is delivered as quickly as 24 hours. We understand that time is money, particularly when managing your business.
We are forgiving of credit and other factors
It can be hard to grow your company when you're using old or broken equipment in your day-to-day operations. When you need to replace your current, outdated working tools, you can access business equipment financing from QuickBridge. These hassle-free small business loans can help you purchase or repair equipment to keep your business running smoothly.
We give you the power of choice
Nobody knows your San Francisco based small business as well as you do. So why should your lender decide how you spend your loan? Working as your business partner is our top priority and we encourage you to use your financing as you see fit. We offer fast access to small business loans in San Francisco, so you can quickly pay off business expenses and stay focused on growth.
We're here to help you take your business to the next level. Contact us today to get started.