Seeking Small Business Loans in Los Angeles
Find Out How Much Cash Your Business Could Receive

Gaining an Edge When Opportunity and Competition is High
The SoCal city of Los Angeles is home to many successful small businesses and remains a sought-after place for new companies to call home. L.A. is considered the entertainment capital of the world and sees more than 47 million visitors to the area annually. With access to that many potential customers, it's no surprise that a lot of small businesses are attracted to the City of Angeles. However, competition is high, requiring businesses in the area to continue to grow. Therefore many L.A. based companies secure business loans in Los Angeles to gain an edge. Getting quick access to funding through small business loans in Los Angeles can be the difference maker in maintaining success.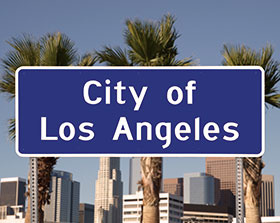 Los Angeles County Economic Outlook
The Los Angeles economy is exceptionally diversified, with established industry clusters ranging from Aerospace to tourism. LA County is the largest manufacturing center In the U.S. and has the largest seaport in the Western Hemisphere. These conditions make it ideal for companies in these types of industries to seek out business loans in Los Angeles to grow. Overall Los Angeles continues to see strong economic growth and is setting new records for tourism and travel.
L.A. County's average unemployment rate dropped to 4.6 in 2017, its lowest number in almost two decades. The Los Angeles Economic Development Corporation expects that it will drop even lower, to 4.3 percent at the end of 2018 and 4.1 percent in 2019. Experts report that California businesses are projected to grow. The state is presently the fifth largest economy in the world, with a state GDP of about $2.7 trillion in 2017. The city of L.A. plays a significant role in the state's overall economy. As the state's business economy grows, so does the need for business loans in Los Angeles.
Challenges Faced by LA Small Businesses
One of the biggest challenges that small business owners in Los Angeles face is limited access to cash. In a city as expensive as Tinseltown, you may experience cash flow gaps in the present or near future. Without enough funding, small business owners are unable to maintain and expand their businesses. To keep up with rising consumer and L.A. County demands, business owners need quick access to business loans in Los Angeles. Seeking out and securing a small business loan could help you stand apart from the growing competition.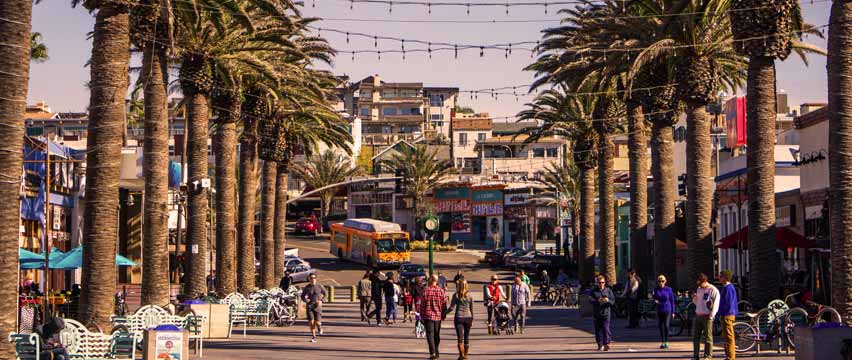 Ways Business Loans Can be Used in Los Angeles
At QuickBridge, we understand that you have unique business priorities when operating in L.A. QuickBridge offers small business loans in Los Angeles that can be used for a variety of purposes:
Business Expansion
Business owners can use small business expansion loans to enact growth plans. You might be running out of warehouse space to store inventory or could experience a sudden influx in customers. Expanding your business can help you stay ahead of demand.
Purchase New Business Equipment
Business equipment financing can be used to upgrade or purchase new machinery, automobiles, or other useful tools. With small business equipment financing, you can ensure your business has the tools it needs to grow and thrive.
Hire New Staff Members
When jewelry business owners plan on growing their business, they might consider hiring new employees. For example, if you are a retail shop it's important to have the proper staff on hand to help out during the holidays or on other busy shopping days. Using business payroll loans will provide your operations with the supplementary capital needed to add more team members, even if it's just temporary.
Improve Marketing Efforts
Using strategic marketing practices can help businesses attract new customers and grow on a large scale. Business marketing loans provide financing for Los Angeles businesses, giving them the means to purchase advertising space or implement other paid promotions to increase their consumer base.
No matter what your business priorities are, you can feel confident in your companies' health with financing from QuickBridge. We provide funding that matches the unique needs, opportunities, and rhythms of your business. Contact us today to make your dreams of operating a successful business a reality.
QuickBridge Offers Fast Small Business Loans in Los Angeles
If you are considering investing in Los Angeles small business loans, you might apply through traditional banks. Obtaining financing from traditional banks is a good option if you don't have an instant need for cash. When you take out a loan through an alternative lender, you'll experience faster approval rates, so you can cover immediate business needs. QuickBridge offers quick access to cash and a no-frills application process. Here are some reasons to consider QuickBridge when seeking small business loans in Los Angeles:
  Simple application process
  Business loans of up to $500K
  Receive funds within days
  No hidden fees
  Early payoff discounts
  Flexible loan term options