Get Quick Access to Business Loans in Irvine
Find Out How Much Cash Your Business Could Receive

Seeking Business Funding Within a Growing City Located in Orange County
Could your business located in Irvine, CA use supplementary working capital? Whether you need funds to cover business expenses, meet your financial obligations, or sustain your growth, there are a variety of options available in this neck of the woods. Additionally, having access to business loans in Irvine helps the local Orange County business economy prosper.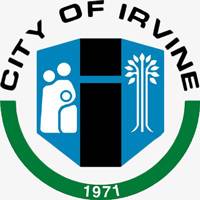 Stand Out with Irvine Business Loans
Centrally located within Orange County, Irvine is home to more than 200,000 jobs and more than 22,000 licensed businesses. Irvine serves as an ideal Orange County based business environment. The city of Irvine has a well-educated workforce, low taxes, and easy freeway access to both Los Angeles and San Diego County. According to the Greater Irvine Chamber of Commerce, there are more than 220 businesses per mile of space.
With such an immense amount of local competition, how are you planning to make your business stand out? Maybe you have a big marketing idea. Perhaps you need new equipment to expand your services. It's possible a few new workers can help grow your reach.
Whatever the strategy, a common question remains: How are you going to afford the new plan you have in mind?
In the city of Irvine, business expansion and renovation demand cash flow. At QuickBridge, we specialize in matching the unique needs, opportunities, and rhythms of your business. We're redefining lending to reach the small organizations located in Irvine, that often slip through the cracks of the banking system. Our Smarter Funding makes achieving your immediate goals possible.
Use Alternative Lending for Small Business Loans in Irvine
If you've been applying for loans and getting declined, you may not be working with the right lender. Traditional banks typically face procedural demands and credit restrictions that make it less desirable to lend to smaller Irvine based businesses that need cash quickly. QuickBridge uses alternative lending models to simplify funding and get you the money you need right when you need it.
Alternative lenders use digital technology to analyze loan applications and accelerate decision-making As a result, they typically require less documentation and have a broader range of loan options than traditional lenders or the SBA. QuickBridge is a perfect example of this difference. We make loans for the project at hand, which means a smaller amount and a shorter term. It allows us to approve more businesses, get them the funds they need quickly, and help them pay off the loan quickly and move on to the next thing.
The QuickBridge Difference
At QuickBridge, we feel strongly that small businesses deserve honest, professional and effective financial help. We provide smarter funding through a lightning-fast decision-making process and knowledgeable funding advisors to walk you through every step.
Our funding advisors don't use our award-winning lending platform simply to find a profitable loan and deliver funds. We use it to identify what loan is best for your specific business needs and current financial situation. Our brand is built on an unparalleled combination of passion and professionalism. We strive to find a working capital solution that's fast and flexible enough to help you take advantage of new opportunities.
Beyond understanding your business, we also know Irvine. We're headquartered here in Orange County, so we're familiar with the specifics of working in this region. Small businesses face heated competition. So, if you're looking for business loans in Irvine, we can help you get ahead. Contact us today to learn more.