Small Business Lending as Easy as 1,2, ...Yes!
QuickBridge is here to help your small business get the financing you need to invest in new opportunities and maintain steady cash flow. You can apply in a matter of minutes and get funded in as little as 24hrs.

Trusted By Over 18,000 Business Owners
QuickBridge understands that every business is unique with their own set of challenges.
QuickBridge provides tailored small business loans designed to provide fast working capital, whether it be an
emergency loan
or a
short-term loan
for business expansion. That's why thousands of small business owners choose QuickBridge as their lending partner.
Supporting Your Success
The story of QuickBridge wouldn't be possible without our customers. Nothing pleases us more than to see our customers thrive. That's why we work to support you through every step of the funding process.
Smarter Funding to Fuel Business Growth
Thousands of satisfied customers have trusted us in providing them with business financing solutions.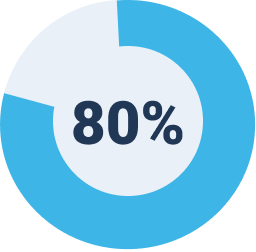 80% of returning customers see their business revenue increase.*


$+

To Help Small Businesses
A Solution that Fits Your Needs
Award-Winning Business Lending Platform
Access to small business funding should be secure, fast and as easy as possible. We couldn't find a tool that would meet our customers' working capital needs, so we built our own. We typically make a credit decision within a few hours.
Designed to Plug Right into Your Business
Whether you want to invest in education and training, purchase inventory, or better manage receivables, you get to choose how to spend your working capital. Our business loans are tailored to fit the unique needs of your business.
Flexible Funding Up to $500K
We design our small business loans to align with the pace of your business. This gives you the flexibility to take advantage of opportunities as they come up - whether those are seasonal needs, equipment upgrades or an unexpected job.
Loans Tailored to Your Business
Working Capital Loan
A working capital loan enables you to maintain daily business operations, have flexibility with your finances, and have access to short-term cash for immediate expenses like making payroll or paying rent.
Short Term Loan
Short-term business financing is great for small businesses that want to expand or need quick access to cash. For newer businesses, this is a good loan option when looking to grow.
Business Bridge Loan
Use a business bridge loan to cover short-term gaps in your finances. This type of small business loans can be helpful when your business is waiting for unpaid invoices or experiences a seasonal business cycle.